Cosmopolitan in January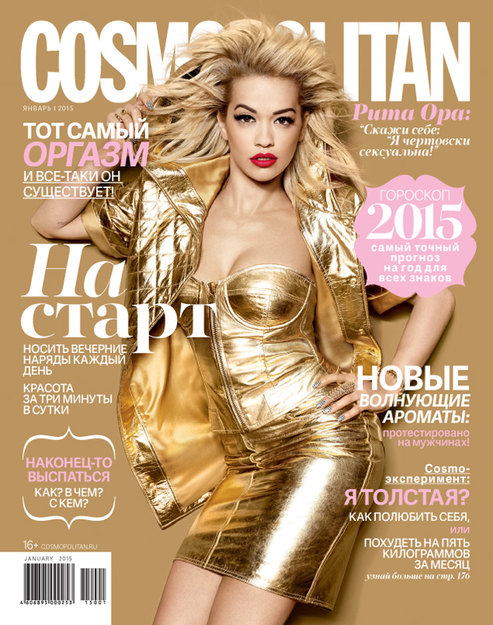 The theme of the January issue of Cosmopolitan magazine, "Ready, set…," is about moving toward our personal goals. Editors teach readers how not to give up, how to get satisfaction from the process itself, how to bring their most cherished desires to life and how to seize life's possibilities so that the motto "dreams come true" becomes a reality for every young woman.
In this issue:
Cover girl: Rita Ora – The world-renowned singer with an army of fans numbering in the tens of thousands recently starred in the long-awaited film adaptation of the novel "Fifty Shades of Grey;
The whole truth about female gratification: results of Cosmopolitan's investigation into its nature;
Only you: how to love yourself as you are without constantly asking: "Am I fat?";
From the first whiff: men give their verdict on women's fragrances;
Cosmo experiment: lose five kilograms in a month without damaging your health.
Also, pressing Cosmo-style questions that every girl wonders about:
In the rhythm of Cosmo: Is it possible to get enough sleep without missing anything interesting in life?
A step toward perfection: How to look better with just three minutes per day;
Use it or lose it: What to do with party dresses after the ball is over.
The magazine also presents inspiring stories of women who went to great lengths to fulfill their most daring desires and offers advice about setting aside time to do the things you love. In addition, British astrologer Adam Smith presents a complete motivational horoscope for 2015.
The January issue went on sale on December 16.