Domashny Ochag in February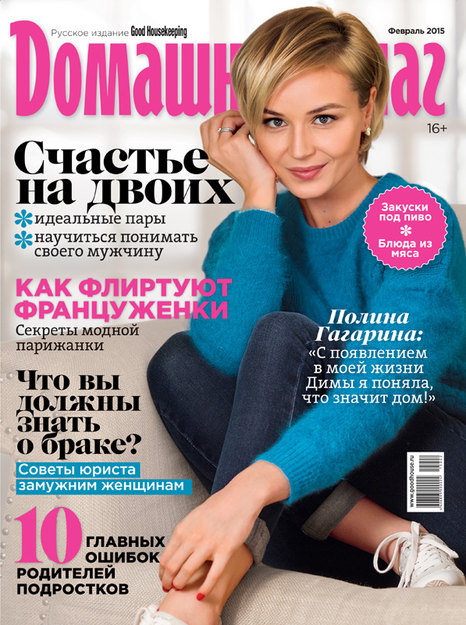 The February edition of Domashny Ochag, the last winter issue of the magazine, is now on sale and features popular singer and actress Polina Gagarina, who talks about her art, her upcoming concert in February, her family and about what she has learned from marriage.
In the new issue, Caroline de Maigret – muse of the Lancome house and co-author of the book "How to Feel Like a Parisian, Whoever You Are," explains how to attract and hold the attention of men, warns readers about common mistakes people in relationships make and reminds us that self-confident and positive women never suffer from loneliness. The magazine's experts also provide advice about how to understand men and about educating teenagers.
Also in the new issue:
Events & people: premieres, the February calendar of events and Yevgeny Plyushchenko giving a man's take on what women should know about the other gender;
Fashion & beauty: getting ready for a romantic holiday;
Family & relationships: family counseling from psychologist Elena Novoselova;
Home & interior: choosing an oven;
Health & fitness: fighting off colds and flu, from A to Z;
Recipes & cooking: quick methods for preparing chicken breast fillets;
Travel: Egypt and the Seychelles.
The February issue went on sale January 20 and is also available through the App Store and Google Play.