Harper's Bazaar Art and Escada Hold Cocktail Party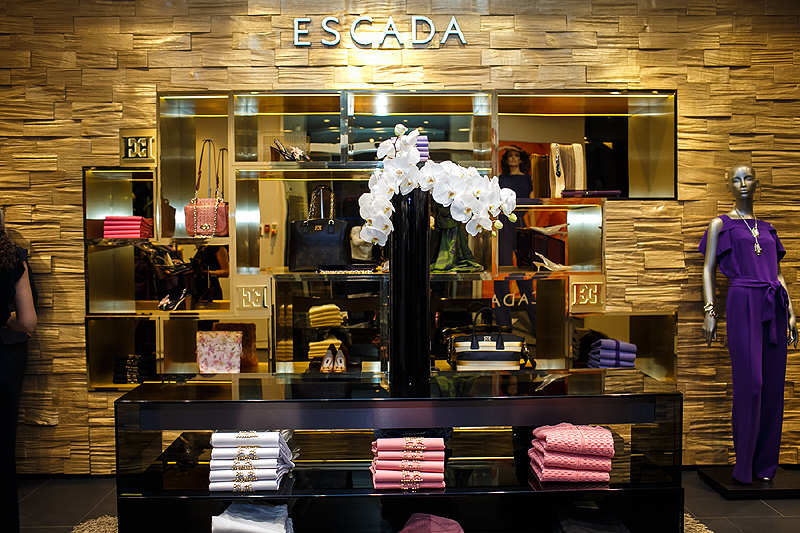 Harper's Bazaar Art magazine and fashion label Escada held a cocktail party in conjunction with the presentation of the capsule collection Escada Meets Thilo Westermann. More than 200 guests attended the event at the Escada flagship store on Kutuzovsky Prospekt in Moscow.
As master of ceremonies, television and radio host Daria Subbotina introduced the evening's special guests: German artist Thilo Westermann, Escada creative director Daniel Wingate and Harper's Bazaar Art editor-in-chief Igor Grebelnikov. Westermann thanked the audience and drew their attention to a video demonstrating the laborious process of creating designs on extremely thin silk and viscose rayon.
Next, the evening's special guests led everyone to an art gallery specially erected inside the boutique where several of Westermann's works were on display. There, the artist signed complimentary copies of an album containing his unique work. DJ Vasilin Moroz was also on hand to set the mood for the evening.
Guests to the invent included well-known society figures like Daria Veledeeva, Viktoria Isakova, Ekaterina Vilkova, Irina Chaikovskaya, Elena Vaevskaya, Ekaterina Liepa, Lyudmila Nikishina, Inga Sinchinova, Maria Dalakyan, Nadezhda Missbakh, Anna Russka, Daria Mikhalkova, Polina Askeri, Yulianna Karaulova, Yulia Prudko, Madina Kanokova, Daria Subbotina, Lukerya Ilyashenko, Anastasia Meskova, Maria Shumakovak, Natalia Kolykhalova and others.