Popular Mechanics in June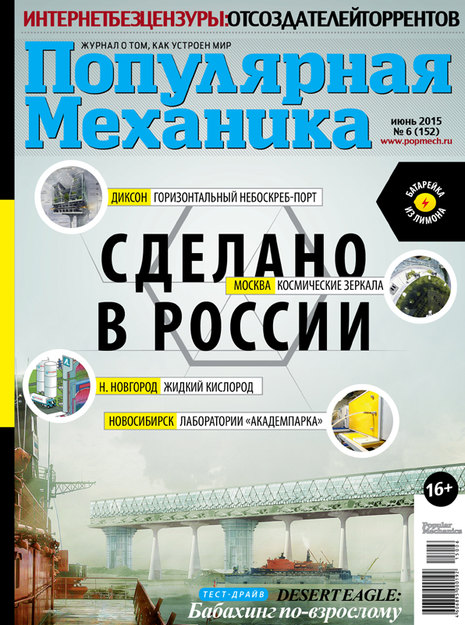 Only the most advanced, futuristic designs from around the world make it to the final stage of the eVolo Skyscraper architecture competition – a contest that aims to change our understanding of the purpose, design and construction of skyscrapers in the 21st century. This year for the first time, a project from Russia is among the top three entries.
In Science, the article "Ethical Issues with Robots" examines what driverless cars should do in emergency situations. In the Weapons section, the article "Pocket Artillery" examines the unique Desert Eagle pistol – a little monster with a truly destructive force.
In Adrenaline, the magazine takes the Crazy Cart – the wildest sports "car" in the world – for a test drive.
In this issue:
The secret of gas production: air separation technology;
Breathing through walls: medical and domestic ventilation systems;
The all-seeing eye: the mirrors of the world's largest telescopes;
Trojan eagle: a fascinating incident from a 20th century intelligence operation;
Cold from heat: how refrigerators work;
Steel gull: who created the gullwing and why;
Nutritional value: If life gives you lemons, make…a battery.
The magazine will go on sale May 26. Download the electronic version from the App Store and Google Play.