Harper's Bazaar in June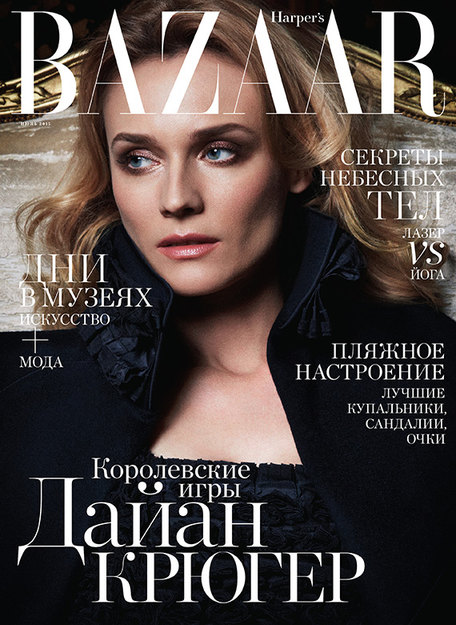 The June issue of Harper's Bazaar magazine is out, and features Diane Kruger on the cover.
In this issue:
Royal games: Diane Kruger on her friendship with Kaiser Karl and on beauty without secrets;
On the trail: a Carine Roitfeld photo shoot captures the main pieces of the pre-fall 2015 Miu Miu collection;
Sea of white: light, gentle, better;
A Midsummer Night's Dream: the new Dior jewelry collection in dreams and reality;
A different movie: Maria Mironova – a look at "The Mirror";
Garage party: the Garage Museum of Modern Art hosts a housewarming party;
Wild water: how to throw the most fashionable poolside party;
Paramount: items from the pre-fall 2015 Max Mara collection in the new Whitney Museum building;
Charity Bazaar: new lots for the magazine's charitable project.
The June issue also includes a special section, "Russian Riviera," showcasing the best places to visit and the main attractions in Sochi, Krasnodar and other cities in the South of Russia
The issue went on sale May 2. An iPad version is also available.
Harper's Bazaar – fashion without rules!