Cosmopolitan Fashion Lab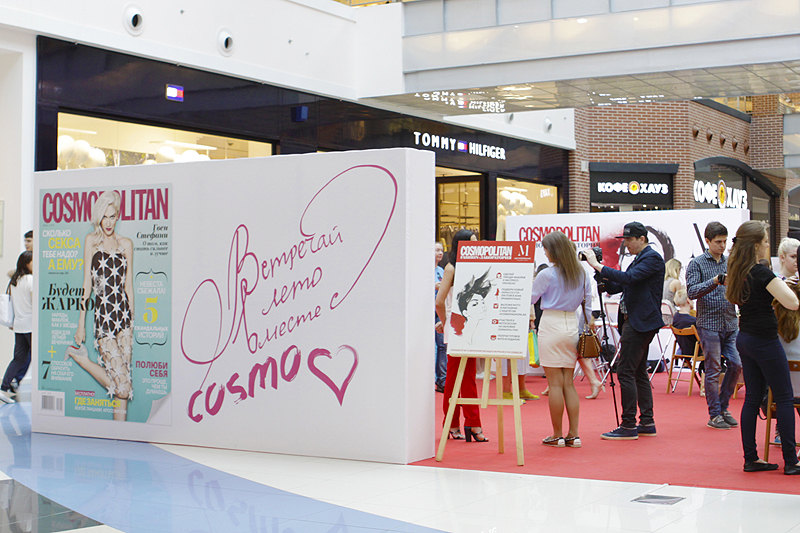 Cosmopolitan magazine held "Fashion Lab" on the last weekend of spring at the Metropolis shopping center in Moscow. Over the course of the three-day event, participants received complete makeovers and appeared on covers of the magazine.
The makeovers began at a beauty bar with Make Up For Ever artists working their magic alongside hair stylists from Diva. Next, Mango stylists dressed the ladies in fashionable outfits showcasing the very latest trends. They then posed in professional photo shoots and received complimentary photos of them on the cover of Cosmopolitan magazine.
At the Estelle Adoni booth, brand representatives performed express tests to determine each woman's body type in order to recommend the best lingerie and swimwear for summer.
Stylists, bloggers and other fashion experts, including Snezhina Kulova, Lena Lents, Olya Danka and Vladimir Makarov, spoke at the event. Cosmopolitan editor-in-chief Polina Sokhranova and Cosmopolitan Shopping editorial director Tatiana Maximova also spoke from the podium. Guests who asked the best questions to the various speakers won subscriptions to the magazines.
This was the first event held in such a format and from its success, looks to be the start of a new way of fashion shopping.