Popular Mechanics in July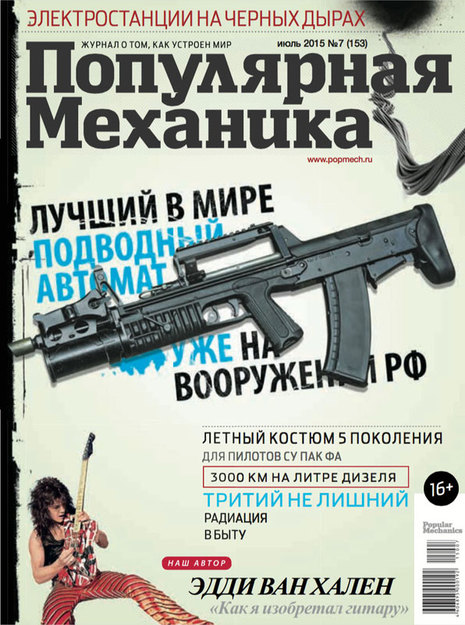 The ADS underwater assault rifle, employed by the Russian Army, is a virtual arsenal with its ability to use various cartridges. Learn more about the rifle in the new issue of Popular Mechanics.
In Technology, the article "Cognitive Cooking" looks at how the IBM Watson supercomputer learned to hook and concoct exotic recipes. In the article "Eddie Van Halen – Music God," the legendary guitarist shares his experiences with readers.
In the article "Undercover Mars" in the Science section, read how technologies developed exclusively for military use enrich and contribute to advances in science. In the Weapons section, read "Reconnaissance Officer on Fast Neutrons" about the creation of the Soviet system for global maritime and space reconnaissance and target designation. In Adrenaline, read about the Russian Ring racing circuit in Smolensk.
Also in this issue:
"Fifth Column" DNA: viruses team up against humans;
Hops, Malt and Myths: the world's oldest man-made drink;
Disassembly Report: how blenders are made;
Photonic Mines: energy from black holes;
Siberia and Alaska – Two Banks: the legendary AlSib trail, past and present;
The Birds and Planes of Martin Smith.
The issue went on sale June 23. Download the digital version from the App Store and Google Play.