Cosmopolitan in September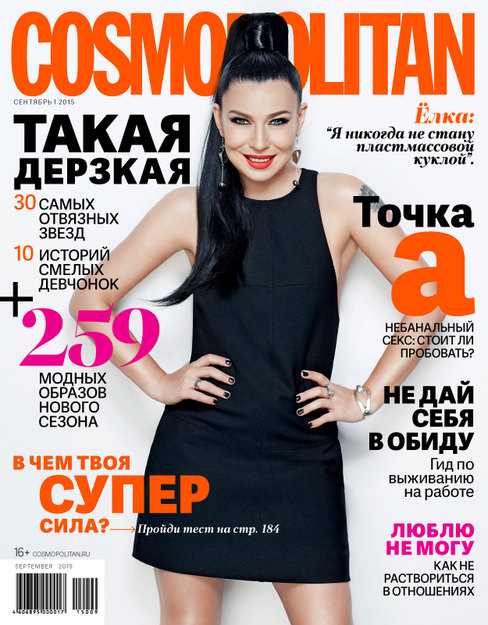 The September issue of Cosmopolitan magazine is devoted to fun fearless women – in other words, daring girls who are not afraid to challenge both the society and themselves. The magazine is challenging its ambitious and active readers to step away from stereotypes and try to discover new character traits.
The content of the issue:
Cover Girl: singer Yolka talks about her most daring deeds, the ability to listen to herself and how to be happy
What to do in September: 36 bright ideas for leisure activities
Cosmo-Test: find out what your superpower is
A Rating of 30 Naughty Celebrities: the most crazy and unpredictable
Interview: Nikita Efremov talks about his new theater and cinema roles
Fall Trends: '60s, '70s, boho-chic, Gothic, minimalism
Only You: the line between confidence and overvalued self-esteem
Bright Makeup for Brave Girls: broad arrows and juicy plum tones on the lips
Ten stories of real girls who are not afraid of difficulties
Office Rules: survival instruction
Sexual Fears: what not be afraid of in relations with men
Fitness Nutrition: how to raise the effectiveness of your exercises by changing your diet
Inside this issue, readers will find a ticket to Cosmopolitan Live, the magazine's grandiose open-air festival taking place on September 12 at Muzeon Park in Moscow. The lineup includes Yolka, Elena Temnikova, Vlad Sokolovsky, Pizza, Jukebox Trio, Yulianna Karaulova, Guru Groove Foundation, and more. The festival will also have themed interactive areas on "Fashion," "Beauty," "You and Him," "Stars," "Fitness and Health," "Career & Psychology," and "Leisure & Travel." Everyone attending the festival will receive surprises and gifts.
The magazine goes on sale on August 18th.