Cosmopolitan in October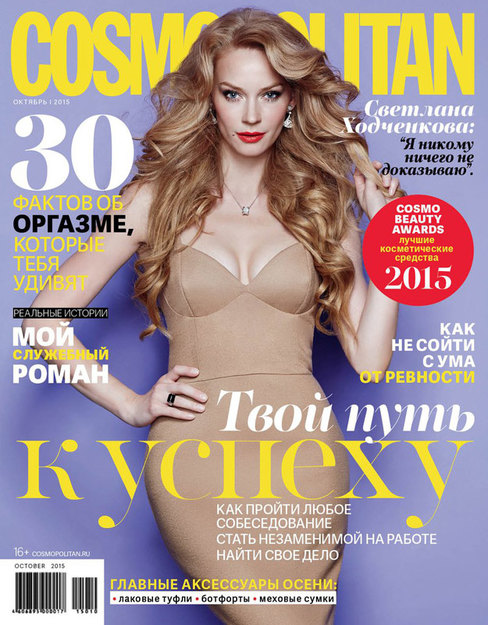 "Your Path to Success" is the cover story of the October issue of Cosmopolitan magazine. Inside, readers will learn how to successfully negotiate any job interview, become indispensable at work, and find their calling in life. This issue also presents the latest trends and beauty products this season.
Also in October:
Cover Girl: actress Svetlana Khodchenkova on her new role and upcoming wedding;
The Pairing of the Year: this fall's most striking accessories;
Interview Prep: the trickiest questions and how to answer them with confidence;
Two-Time Champs: women who have succeeded at more than one profession;
Your Career: how to be indispensible at work;
Business Affairs: office romances can have happy endings;
On the Mark: 30 surprising facts about orgasms;
Jealousy: what causes it, whether you should overcome it, and how;
Style Icon: singer Rita Ora on how she started out, her acquaintance with Russia, and her craft;
You're the Expert: readers talk about their favorite cosmetics;
7 Myths About Men: an analysis of facts and stereotypes;
The Best Sex: readers share their stories of unforgettable nights.
In the issue, find out about the Cosmopolitan Beauty Awards in which editors, celebrity experts, and readers select the best beauty products.
The October issue went on sale September 15.