Harper's Bazaar in October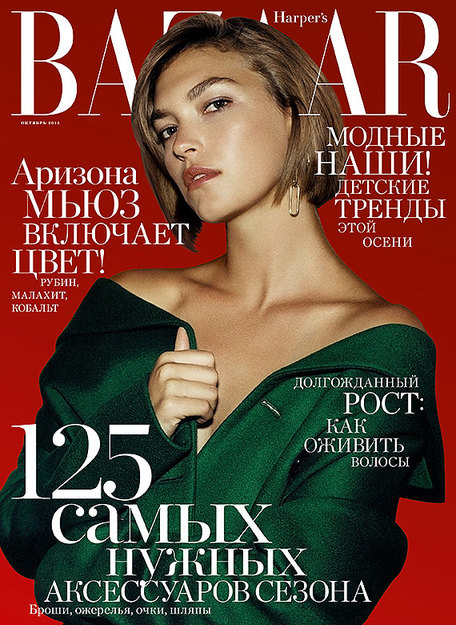 Top model Arizona Muse graces the cover of the Harper's Bazaar magazine this month.
Also in this issue:
Arizona Dream: Arizona Muse models looks that would make any '70s movie star proud;
A Strong Start: Actress Ravshana Kurkova on her new roles in the films "Without Borders," "About Love," and the play "The Unbearably Long Hug";
Muses: Riccardo Tisci's Victorian lady gangster garb backstage at the Givenchy show;
Extremely Loud: The immodest charms of Cartier jewelry in the Etourdissant collection;
Mountain Breed: The fashion heritage of Scotland from tartan to tweed;
Brilliant but Simple: The debut of the Nadège Vanhee-Cybulski collection for Hermes;
Complex Nature: The main accessories and jewelry of fall – from classical to avant-garde;
The King Speaks: Rizzoli to publish the autobiography of Giorgio Armani;
Charity Bazaar: October lots for the magazine's charitable project.
The new issue went on sale September 22. An iPad version is also available.
Harper's Bazaar – fashion without rules!