Harper's Bazaar in November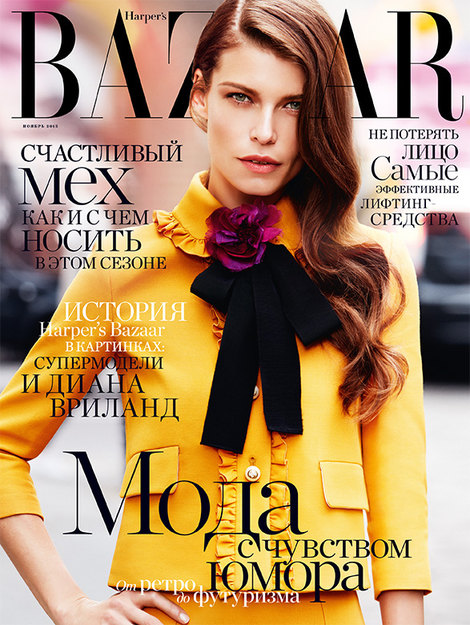 Model Louise Pedersen graces the cover of the November issue of Harper's Bazaar magazine.
In this issue:
Award for Bravery: Louise Pedersen recalls Gucci during the Tom Ford era and models cruise hits by Alessandro Mikele;
Genio Loci: Raf Simons on the French Riviera;
History in Faces: Iman, Cindy, Linda and other super heroines in the Derek Blasberg book "Harper's Bazaar: Models";
Playing in Decadence: The cult of beauty in the new fall-winter collections;
The Viktoria Era: The life and chemistry of Viktoria Isakova;
Nata Power: Natasha Goldenberg on her corner in the TsUM shopping gallery that is expanding the fashion consciousness of Muscovites;
Warm Welcome: Fur in the right company and without out unnecessary pathos;
A Toast to Karl: Kaiser looks at Karl Lagerfeld and Fendi's half a century of collaboration;
Top Choices: What to wear with the classic "white upper" – tips from Moscow fashionistas;
Gone With the Wind: Militant romance from the cruise collection by Louis Vuitton in a Harper's Bazaar photo shoot;
Unusual View: Diana Vreeland's grandson on her difficult-to-imagine role of grandmother;
Charity Bazaar: November lots for the magazine's charitable project.
The new issue went on sale October 27. An iPad version is also available.
Harper's Bazaar – fashion without rules.