2015 Cosmopolitan Beauty Awards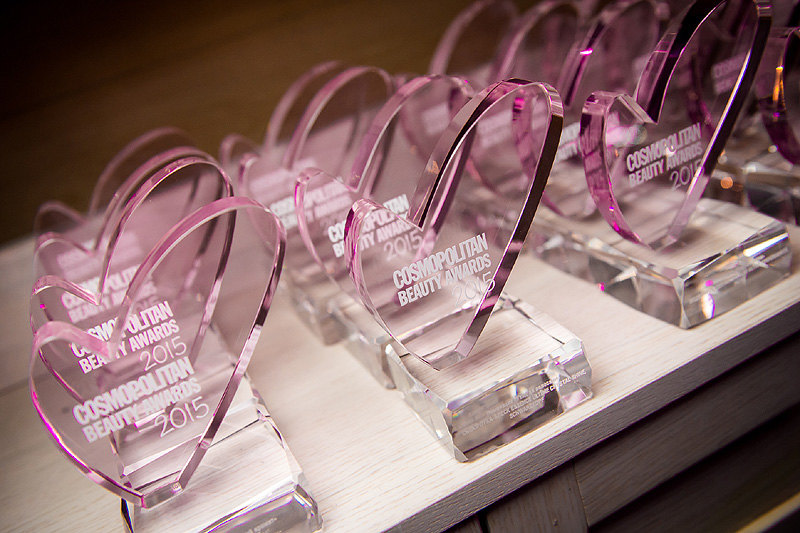 On October 26, Cosmopolitan announced the winners of its annual Cosmopolitan Beauty Awards, presented every year for the past 12 years to the best new cosmetics products. The ceremony took place in the Moscow restaurant Komu Zhit Khorosho on Prechistenskaya Naberezhnaya.
Guests included representatives of the competing brands, the chief editors of Cosmopolitan and Cosmopolitan Beauty magazines and singers Elena Temnikova, Sati Kasanova and Anastasia Zadorozhnaya, as well as designers Dasha Gauzer and Evgenia Linovich. Model and TV host Elena Kuletskaya was the event's master of ceremonies.
Luxury Cover Band performed before the start of the ceremony and cosmetics brand Urban Decay was on hand to provide evening make-up for guests. The Flower Bazar boutique and Be Create balloon experts festooned the venue with their colorful and fanciful compositions.
According to tradition, Cosmopolitan Beauty editor-in-chief Yulia Lapshina opened the proceedings. She also presented each of the 28 laureates with a statuette and a winner's certificate.
The evening continued with a performance by the Frukty group. Patissier Renardi provided the culinary highlight of the evening – a festive cake topped with a caramel likeness of the Cosmopolitan Beauty Award statuette. All guests received complimentary bling from Mineral Weather, Equip and Monolam.
View photos and videos of the event on U TV, Ru TV and the Cosmo.ru website.