Harper's Bazaar Art at Dimitry Semakov Exhibition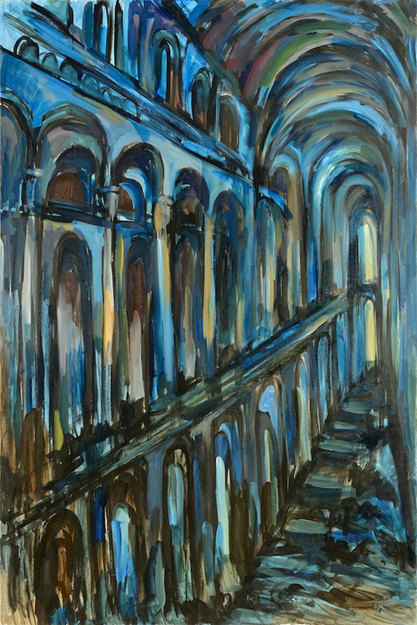 Harper's Bazaar Art is in the spotlight again as the official media partner for "Structures of Time," an exhibition by artist Dimitry Semakov at the Moscow Museum of Modern Art (MMOMA) that opened on November 11.
The exhibition features works the artist created over the last 30 years in Moscow, New York, Cologne and Brussels, as well as new paintings, sculptures and installations. The portals, galleries, pillars and arches that appear in the artist's works mark traces of time and bygone civilizations. The exhibition, resembling a metaphysical journey, explores four major themes: "Gates: Return," "Towers: Search," "Arches: Connection" and "Light: Triumph." The artist is confident art lovers will appreciate the sense of space, proportion and symmetry his works convey.
The exhibition, supplemented by archival photographs, video projections and media commentaries on Semakov's work, occupies the entire fourth floor of MMOMA on Yermolayevsky Pereulok. "Structures of Time" runs from November 11 to December 6.
As event partner, a Harper's Bazaar Art banner hangs in the atrium of the museum and the Harper's Bazaar Art logo appears on all of the exhibition's advertising and printed material.