Harper's Bazaar Art Holds Art Party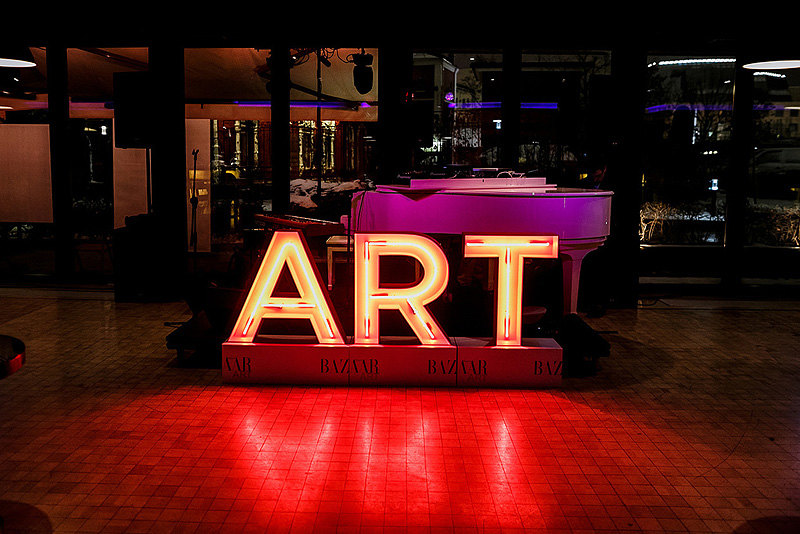 Harper's Bazaar Art held an art party at the Baltschug 5 restaurant in Moscow to mark the release of its fall-winter issue. The event brought together friends and business partners of the magazine.
The high point of the evening was the performance of a piece Moscow pianist and composer Nikolai Melnikov created especially for the event. Harper's Bazaar Art looks at the best of street art in the latest issue, and four graffiti artists – Misha Most, Alexei Mednoi, Ilya Bodrov and Dmitry Mouk – presented their visions for the magazine's cover as rendered on canvas. They also thrilled guests with a one-hour display of their street art virtuosity.
At the same time, guests enjoyed a performance by artist Sasha Frolova and posted photos to Instagram while enjoying Seryab beverages. The most die-hard guests stayed at the Baltschug 5 restaurant late into the night, chatting over a set by DJ Ginsburg and trying their hand at graffiti art along with Harper's Bazaar Art editor-in-chief Daria Veledeeva.
Celebrity guests included Svetlana Bondarchuk, Snezhana Georgieva, Natasha Goldenberg, Corinne Jacques, Polina Kitsenko, Yana Raskovalova, Anastasia Ryabtsova, Aidan Salakhova, Alexander Terekhov, Jean-Emmanuel de Witt and many others. Everyone at the event received a complimentary copy of the latest issue of Harper's Bazaar Art.