Popular Mechanics in December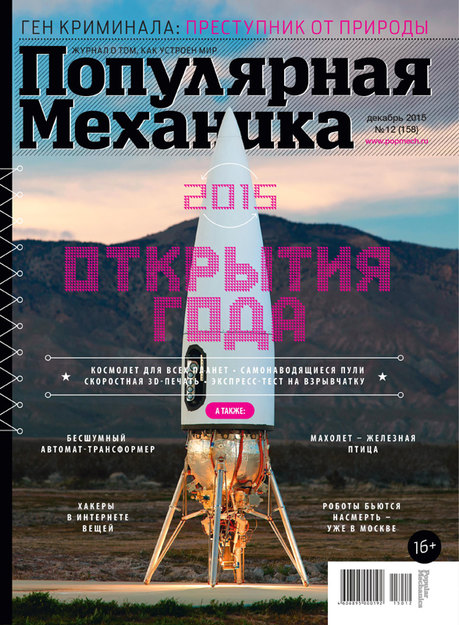 In the December issue of Popular Mechanics magazine, readers will find a review of the year's most interesting technological innovations. In the Science column, "Nature's Verdict" asks if anti-social behavior could stem from the peculiarities of the brain's structure. In the Technology column, "From a Dream" explores the practical side of mankind's dream of flying.
Also, engineer, structural designer, collector, extreme sports enthusiast and TV personality Jimmy deVille answers questions from Popular Mechanics readers in "Engine Addict," an article in the Adrenaline section.
Also in this issue:
In the shadow of giants: private companies in the government space program;
The Michelangelo mole: a journey into mines with remote-controlled underground drilling machines;
Iron meat: the international battle of robots in Moscow;
It ain't rocket science: simple solutions to tricky problems;
The impermanence of eternity: the most mysterious and useful innovations in mechanical watches;
Storming the terrorists: the OTs-14 "Thunderstorm" automatic grenade launcher.
The December issue went on sale November 24. An electronic version of the magazine is available for download from the App Store and Google Play.