Popular Mechanics Releases "Encyclopedia of Modern Weapons"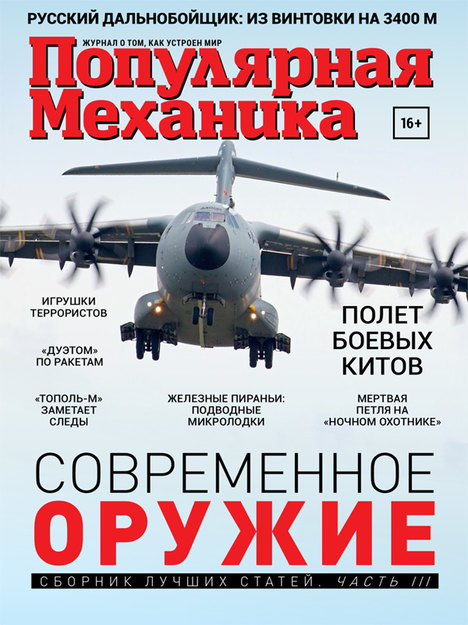 The third volume of "Encyclopedia of Modern Weapons" is now available from the Popular Mechanics kiosk on the App Store. The app introduces readers to the magazine's most fascinating articles about weapons.
The encyclopedia is compiled for people who want to know everything about modern weapons made in Russia and around the world, learn about innovative technologies and keep up with the latest developments in military hardware.
In this volume:
Long-hauler: the incredible adventure of the Tsar Cannon;
The firing range heats up: a dress rehearsal for a potential war is taking place at the U.S. Marine Corps training center;
Hunter in ambush: the Mi-28N "Night Hunter";
Flight of the combat behemoths: the era of strategic "heavy carriers" is far from over;
Fire, earth and light: military engineering;
Two days on a tank: what is a "tank biathlon"?
These are not children's toys: remote-controlled toys used by police, armed forces and terrorists;
Strategic pioneer: the MIOM-M engineer support and masking vehicle;
The roar of sea battles: a gunnery demonstration at the Rzhev firing range with a dozen naval guns;
Downsizing: the sharply declining number of naval warships as a result of the emergence of new military doctrines.
"Encyclopedia of Modern Weapons" is available for download from the App Store.