Cosmopolitan in January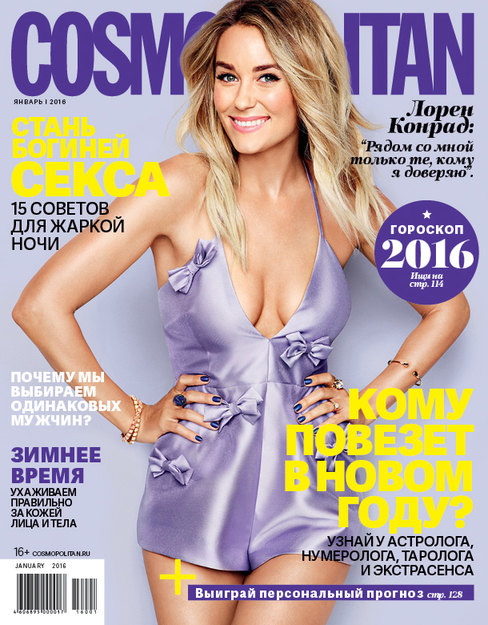 The January issue of Cosmopolitan magazine will help readers prepare for 2016 with a 12-month horoscope and tips on drawing up a list of expectations and learning to know their own limits. Also included are 15 tips for steamy nights that will amaze your partner and an article on why women tend to choose the same types of men.
Also in this issue:
Cover girl – Lauren Conrad: the TV star commanding $1.5 million for each screen appearance;
How your name influences your destiny;
Comfortable winter items;
The energy of love: an interview with Shakira, singer and mother of two;
Office Reputation: how to find out about your reputation and what to do about it;
Old patterns: how to avoid repeating the same relationship mistakes;
Winter season: face and body – the right way to care for your skin;
How to get back in shape after taking a break;
Travel: reaching higher than the sky in the Austrian Alps and searching for inspiration in Vietnam;
Advice: Celebrities over 40 give tips to those under 20 years of age.
Cosmopolitan is also announcing a contest: readers will compete to have their fortune for 2016 told by a Vedic astrologer, Tarot specialist, shaman, psychic or numerologist. Find out more in the new issue.
The magazine went on sale December 15.