Popular Mechanics in January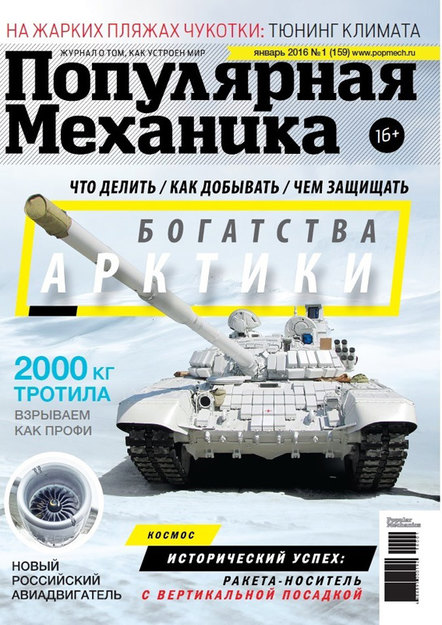 The North is fast becoming a coveted prize that might bring great wealth, but also complicate life with new challenges. At the same time, the Arctic is changing so rapidly that plans and ideas that made sense just a few years ago are now becoming unviable right before our eyes. Learn more in the new issue of Popular Mechanics.
In the article "Nanorobots Inside Us" in the Science section, biologists explain how scientists identified approximately 40 molecular machines found in each living cell. The article "Soft Landing" in the Technology section looks at new reusable vehicles designed for space tourism.
In the Weapons section, the article "An Outpost Almost on Mars" discusses Russia's military presence in the Arctic. In the Adrenaline column, the story "Dakar for ATVs" is about a team of racing enthusiasts who constructed their own ATV in an ordinary auto shop on the outskirts of Yekaterinburg in a bid to win the famous marathon rally.
Also in this issue:
No winter this year: projects for "correcting" the climate;
Nobel 2015: "simple" illnesses, transforming neutrinos and restoring DNA;
Battling space mildew: how to protect the air in the International Space Station from bio-pollutants;
Detective behind the wall: the right way to hang a picture or mount a shelf;
An engine of hope: the new Russian aircraft engine;
Aerial intercept over the pole: missile defense systems over Arctic skies;
The intelligent trees of Derek Hugger: amazing art objects made of wood.
The January issue went on sale December 22. The electronic version of the magazine is available from the App Store and Google Play.