Cosmopolitan in March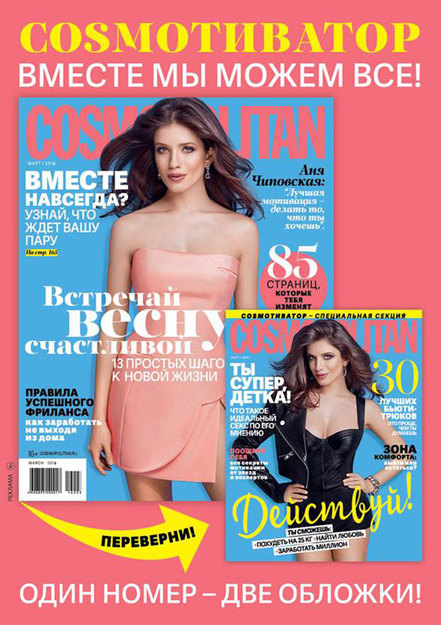 The first spring issue of Cosmopolitan magazine has everything you need to be equipped for success: the special Cosmotivator section inside contains 85 pages of inspiration and motivation for any young woman. Readers will also discover why they should not compare themselves to others, how to accept change, what their comfort zone is and whether they should move beyond it, stories of successful women, and advice from businesswomen on how to build a career.
Also in this issue:
Cover Girl: Actress Anna Chipovskaya shares her formula for happiness and success;
Rules of Successful Freelancing: Proven ways to earn money outside the office;
Open Season: The main fashion and beauty trends;
How to Make Yourself Super Charming and Attractive: Psychological tricks;
Together Forever: The future that awaits you and your partner;
Hot Guy: musician Egor Kreed talks about masculinity and luck;
True Stories: Can two people find happiness despite a 20-year age gap?
Spring: The main makeup trends of the season;
30 ways to become a fantastic lover.
The issue went on sale February 16.