Harper's Bazaar in March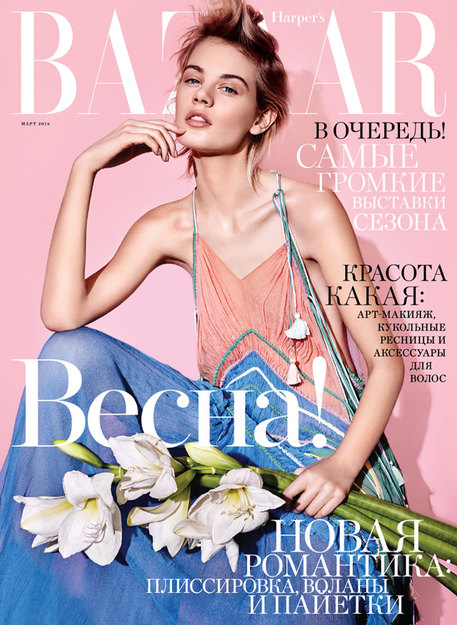 Model Celine Bully graces the cover of the March issue of Harper's Bazaar.
In this issue:
Under Construction: The season's main trends through the eyes of Carine Roitfeld;
Tender Show: 90s romance in the spring-summer Chloé collection;
Dotted Line: How to incorporate the season's most striking prints into your wardrobe;
Against the Rules: Karl Lagerfeld backstage at the Fendi show;
The Mix Generation: 90s-era ravers and manga goddesses as style icons this season;
The Reese Revolution: Reese Witherspoon on the struggle with Hollywood stereotypes and her new role as a producer;
The Spring Challenge: Sequins, frills and other attributes of spring;
Like Clockwork: Names worth remembering and examples to live up to;
All that Rock 'n' Roll: Philipp Plein on his own genius, tattoos and ability to change the fashion world;
Long Strides: Baggy trousers as a guarantee of freedom of movement;
Firebird: Actress Katerina Shpitza about filming the new movie "Ekipazh" ("Crew");
Feet on the Floor: Jimmy Choo shoes and the red carpet – 20 years together;
Rules of the season, the main buys of spring, a guide to cultural events in March and the hottest parties.
The magazine went on sale February 23. Digital and iPad versions of the magazine are also available.
Harper's Bazaar – fashion without rules!