Cosmopolitan, Articoli by Bosco Organize Gift Day at GUM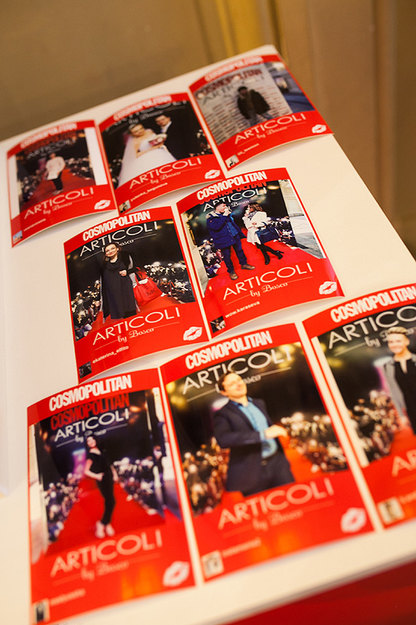 Cosmopolitan magazine and Articoli by Bosco organized "Gift Day" at Moscow department store GUM on February 26, with special discounts on the latest beauty products for spring at the Articoli store there and free consultations by famous cosmetics brands in every corner of the mall.
Shoppers received express makeup treatments and took part in makeup workshops at beauty studios hosted by Dior, Tom Ford, Lancome and MAC. Master of ceremonies Konstantin Anisimov set a positive tone for the event, while Cosmopolitan Beauty editor-in-chief Yulia Lapshina and Cosmopolitan beauty department head Ekaterina Aksenova were present and told shoppers about spring beauty trends from a special Cosmo podium covered with a red carpet that stood near the mall's central fountain. Cosmopolitan and Articoli also raffled off numerous prizes and gifts and announced the results of their Instagram contest, giving away Magnificent Blossom Russian Edition and Yves Saint Laurent fragrances to two winners.
All shoppers could pose for photos on the red carpet and receive a print of the picture as a gift. The Cosmopolitan Post was also on hand to help guests send out cards bearing congratulations for spring.
A number of celebrities were also spotted among the guests at Gift Day, including Nastasya Samburskaya, Tina Kuznetsova, Tutta Larsen, Dasha Gauzer, Artem Korolev, Yulia Topolnitskaya, Maria Shumakova, Anastasia Meskova and Kristina Shapovalova.