Cosmopolitan in April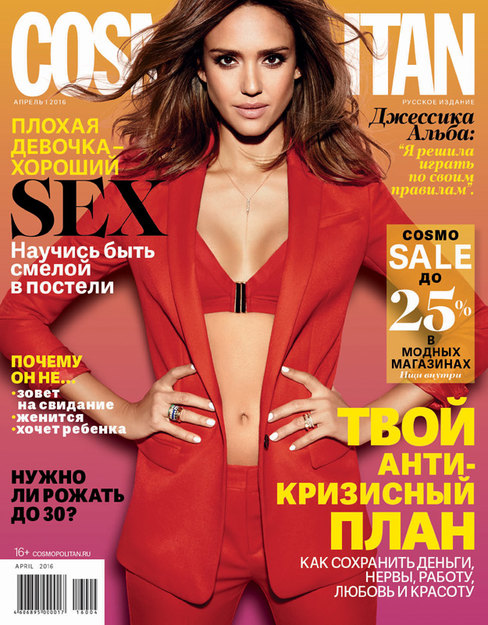 The new issue of Cosmopolitan magazine is out and it promises to prepare readers for a shopping marathon with a selection of the most popular accessories and denim clothing, and a detailed review of the new season's beauty trends. A special Cosmo Sale section includes exclusive discount coupons.
Also in this issue:
Cover Girl: Actress Jessica Alba on the rules of wealth;
Workplace: What to do if your office life is a nightmare;
Why We Have Become so Unfriendly: Learning to deal with rudeness;
Shades of Passion: How to become bolder during sex;
Russia's top "inspector" Elena Letuchaya shares her secrets on how to check out restaurants and men;
The whole truth about "food horrors" – GMO, gluten and lactose;
A Different Level of Relationship: How to get men to make important decisions;
Must We Give Birth Before 30?: A science writer explains;
With All Your Strength: A set of exercises from world-famous trainer Jillian Michaels to get anybody in shape;
In Addition: Is it worthwhile to heed other people's advice and to offer your own (and what is the best way to do it), how to save money and kick start a stagnant relationship.
The magazine went on sale March 15.