Harper's Bazaar: 20 years in Russia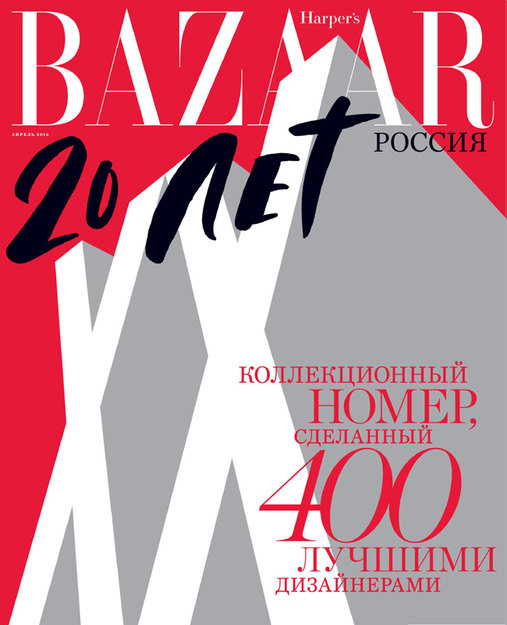 Harper's Bazaar magazine will release its anniversary issue in April. The issue comes packaged in a box containing 20 different covers created by the best designers in the world.
In this issue:
Part of History: The 20 best looks from collections of the past 20 years according to Harper's Bazaar fashion department director Svetlana Vashenyak;
Straight Up: A new version of classic Dior boots takes Paris by storm;
Sharpen Your Quill: Illustrations as the key to the fashion magazine's immortality;
High Opinion: Masterpieces of haute couture through the eyes of illustrator David Downton;
First Person: Lyudmila Ulitskaya, Konstantin Bogomolov, Anna Melikyan, Ilya Lagutenko and Anton Belov remember it all and offer their predictions;
Now and Forever: Looks from the spring-summer collections that will remain with us for a long time to come;
We'll Be Back: The recent history of your favorite hotels;
Funny Pages: Bazaar fashion comics.
The issue went on sale March 22. Mobile and iPad versions of the magazine are also available.
Harper's Bazaar – fashion without rules!