Alexander Grek Appointed Editorial Director of Popular Mechanics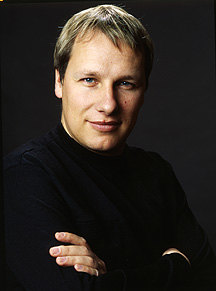 Alexander Grek has been appointed Editorial Director of the Popular Mechanics, which includes the magazine and its website, electronic edition and mobile apps. The first issue of Popular Mechanics magazine to be released under his direction will appear in July 2016.
According to Premium Publishing CEO Jean-Emmanuel de Witt, "Alexander is an expert on popular technical and scientific topics as well as a very experienced editor. He has extensive connections with the scientific community. We are very pleased that he has agreed to become the editorial director of the project. Although Popular Mechanics is already one of Russia's leading media brands among men, it has an even greater potential. It is ideally positioned as a venue in which scientific news can stimulate the curiosity of the readership."
"I am delighted to accept the offer to once again lead the Popular Mechanics team," Grek said. "I see renewed interest in the natural sciences in Russia and believe that such an interest can serve as the basis for expanding the readership and to be the key to the project's ongoing success. We will continue to present science and technology in an exciting way, placing an emphasis on 'edutainment' on every platform where the Popular Mechanics brand is present – the print magazine, website, the electronic and mobile versions of the publication and social networks, as well as in the Popular Lectures series and other online and offline projects," he said.
Grek began his career in journalism in 1995 as a correspondent with the publication Expert, where he later rose to the position of editor. He took part in the launch of Vedomosti in 1999 as the head of the Technology and Telecommunications section of the newspaper. In 2002, he successfully launched the Russian edition of Popular Mechanics magazine and served as its chief editor until 2008. He led Best Life magazine in 2008-2009, and in 2010 he was named chief editor of National Geographic Russia.