Cosmopolitan in May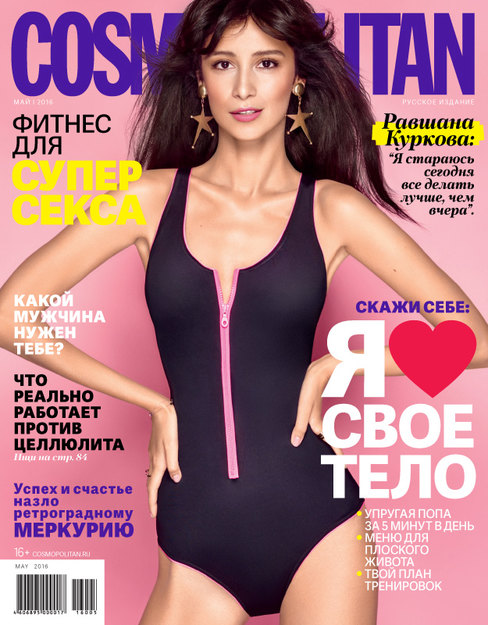 The May issue of Cosmopolitan magazine will help readers get on the fast track to summer, discover more reasons to smile, take inspiration from romantic stories, learn to love themselves and realize their dreams.
The cover features actress Ravshana Kurkova, who talks about how to live in harmony with yourself while striving for perfection.
In this issue:
Setting our sights on Eurovision with Sergei Lazarev;
The 20 most stylish and affordable dresses, and a story about which metallic highlights shine best in the sun;
Which oil makes you look stunning and which foods to combine it with;
How to give your career a boost – or how body fitness impacts career growth;
I love my body: a firm butt in just 5 minutes a day;
Harmless office romances;
Code of honor: everything about his prides and prejudices;
Which man is best for you?

Commercials on Yevropa Plus and Love Radio, as well as Pyatnitsa! TV will accompany the release of the new issue. The magazine on sale April 12.