Harper's Bazaar in May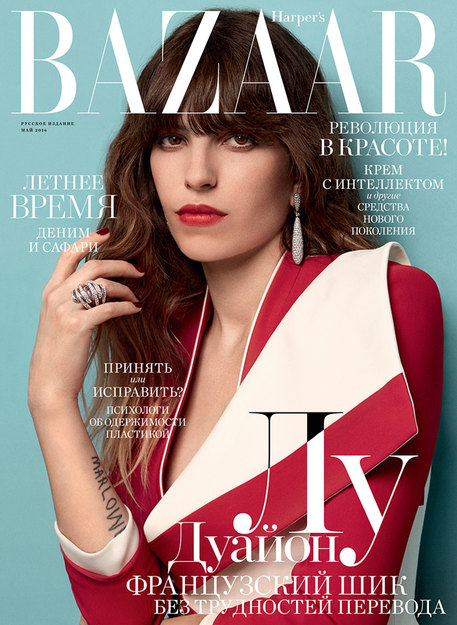 Actress, singer and model Lou Doillon graces the cover of the May issue of Harper's Bazaar magazine.
Also in this issue:
The Cream of Society: peak season with Carine Roitfeld – see the best young models dressed in haute couture;
Bohemian Rhapsody: Lou Doillon – born to be a muse;
Reflecting Reality: the Dior Haute Couture collection as a reminder of changes in the fashion world;
Rare Birds: when time is ticking – the Harper's Bazaar Easter season photo shoot;
A Day With Fire: sequins and metallic polish that catch the sunlight;
Victory is Everything: actor Alexander Petrov on the stage, screen and boxing ring;
The Eternal Return: fashion classics that stand the test of time;
Impending Beauty: Yulia Kudryavtseva on the beauty revolution that awaits us in the next 20 years;
The last romantic: visiting Yulia Yanina.
Also inside, a guide to cultural events in May, the best tourist destinations and travel deals of the month and the hottest parties according to Harper's Bazaar.
The issue went on sale April 19. Mobile and iPad versions of the magazine are also available.
Harper's Bazaar – fashion without rules!