Cosmopolitan at Opening of New Inglot Salon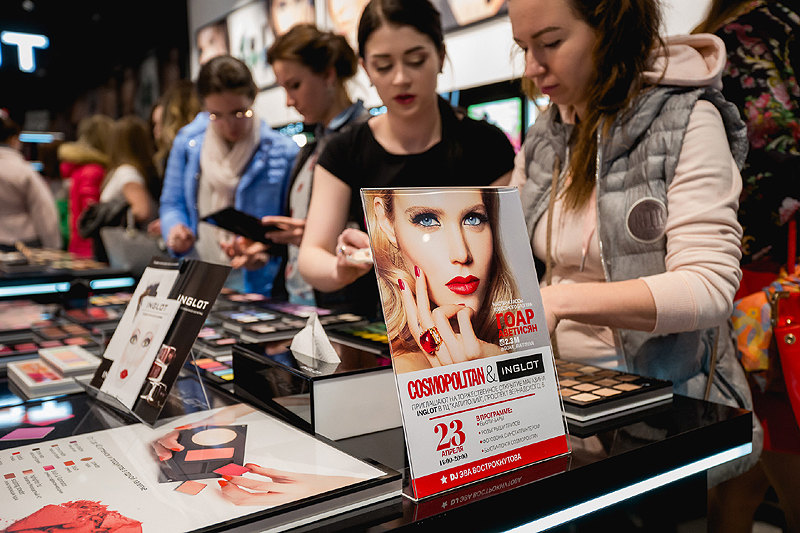 With support from Cosmopolitan magazine, a new Inglot salon for professional cosmetics opened at the Kapitoly shopping mall on April 23. Cosmopolitan Beauty chief editor Yulia Lapshina, Inglot Russia official make-up artist Tima Leo and famed beauty expert Goar Avetisyan attended the grand opening.
Cosmopolitan and Inglot presented guests with a number of pleasant surprises including a 20-percent discount on the store's entire inventory during select hours and an Inglot bonus card with 500 points that can be used on subsequent purchases for discounts of up to 30 percent.
Shoppers could use Cosmopolitan Beauty Mail to send a note to their friends or loved ones by writing on the back of a receipt. A beauty bar provided guests with express make-up sessions and a chance to try out the latest Inglot beauty products including matte-tinted lipstick, eyebrow gel and eyeliner. Every guest who uploaded post-makeover photos to Instagram with the hashtag #InglotCosmo received complimentary photos on the spot. In addition, beauty quizzes were held every hour, with prizes for the winners.
Goar Avetisyan also conducted two workshops and Yulia Lapshina spoke about beauty trends. DJ Eva Vostroknutova and Golos (The Voice) TV program participant Alexandra Belyakova provided the musical accompaniment to the festivities while VJ Pavel Mavridi was the emcee for the event.