Cosmopolitan in June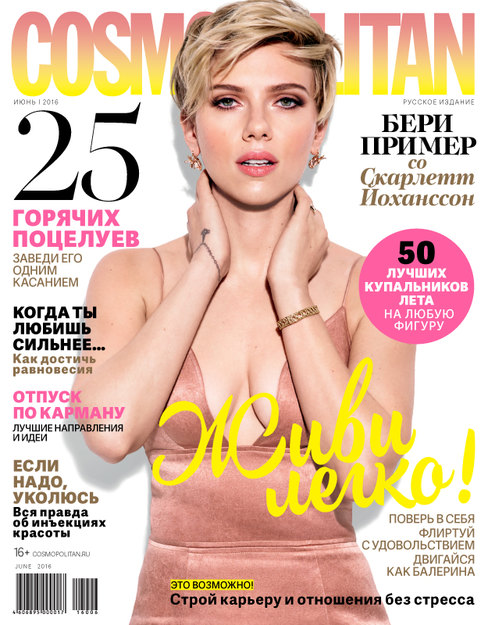 The June issue of Cosmopolitan magazine in choosing the best vacation swimsuit. Also, ladies will also find the answer to the burning question: Are men or women smarter?
The cover features actress Scarlett Johansson, who explains how she controls her emotions and how to be ambitious without harming your relationships.
Also in this issue:
The most fashionable festival this summer;
Pin face, or all the secrets of beauty injections;
How to leave an unequal marriage behind and achieve harmony in your feelings;
The sandwich law: different wholesome snacks for each day of the week;
Your career needn't interfere with your personal life: climbing the career ladder without compromising your feelings;
Affordable summer vacations;
Sights on summer: colorful summer prints and a look at new fragrances;
25 hot kisses on a summer night.
Readers will also find a surprise attached to the cover: one of seven nail polishes from the Cosmopolitan Red collection.
An advertising campaign supporting the release of the June issue of Cosmopolitan includes commercials on Energy radio and the Muz-TV and Pyatnitsa (Friday) television channels.
The magazine goes on sale on May 17.