Independent Media Announces Personnel Changes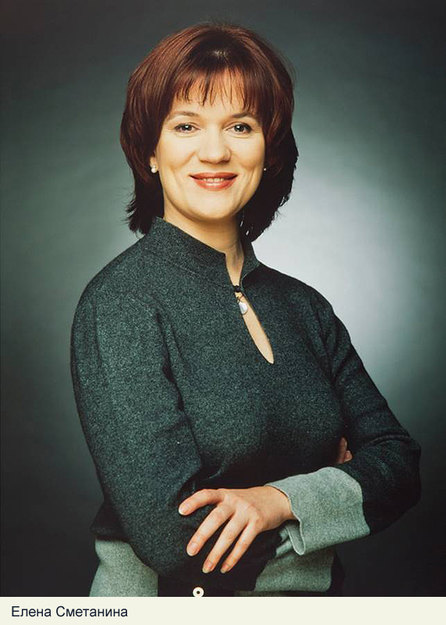 Independent Media (IM) publishing house appoints new CEO of Fashion Press.
IM's latest round of personnel changes sees Olga Vetrova becoming publisher of the Cosmopolitan group of magazines in addition to her existing duties as publisher of Grazia magazine. In addition, IM commercial director Natalya Vesnina will concurrently serve as CEO of Fashion Press, while acting IM CEO Elena Smetanina will be responsible for the brand development of Domashny Ochag and Popular Mechanics.
Maria Vinogradova, who was the CEO of Fashion Press and head of both the Cosmopolitan group of publications and Domashny Ochag, has decided to leave the company.
"Independent Media would like to thank Maria Vinogradova for her 20 years of collaboration with the company and her invaluable contribution to the development of the Domashny Ochag and Cosmopolitan women's brands," said Ms. Smetanina said. "We wish Maria all the best in her future projects and undertakings. I also congratulate my colleagues, Natalya Vesnina and Olga Vetrova on their appointments. I am glad that the shareholders have decided to appoint professionals with years of commitment to the company and a thorough knowledge of the media business to these key positions," she added.
Ms. Vesnina began working at IM in 2000 as an advertising manager for Domashny Ochag magazine, becoming advertising director in 2003. In 2006 she was appointed the publishing house's corporate director for work with media agencies. Ms. Vesnina has headed the IM Commercial Service since 2014.
Ms. Vetrova began working for IM in 2013 as publisher of Grazia. She has extensive media experience, beginning her career in 1998 as investor relations director at CTC Media. In 2004 she joined publishing house Forward Media Group's Board of Directors. She became publisher of Hello! magazine in 2005 and of Glamour magazine in 2007. In 2011, she was appointed director of the Strategy and Development department at Systema Mass Media.
Ms. Smetanina began working at IM in 2001 as an advertising sales manager. She was appointed advertising director of Popular Mechanics in 2002 and was appointed the magazine's publisher in 2006. She was named IM's acting CEO in May 2016.