Cosmopolitan in July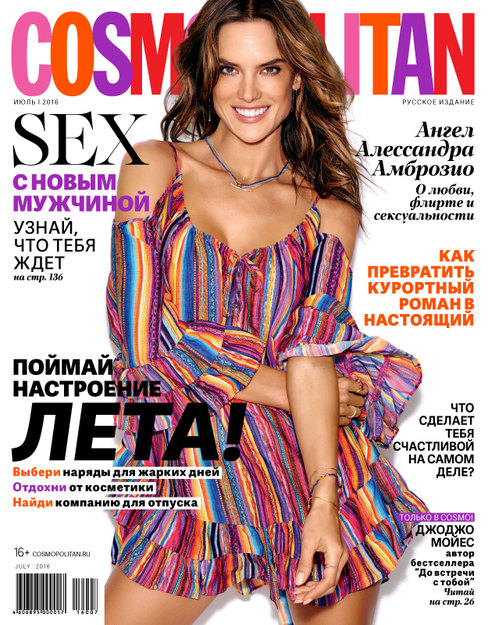 The July issue of Cosmopolitan magazine will help readers get in a summer mood and explain what makes a person truly happy. This month's cover features supermodel Alessandra Ambrosio who reveals her secrets on love, flirtation and sexuality.
Also in this issue:
Sex with a new man: find out what awaits you;
How to turn a holiday romance into the real thing;
Don't believe your eyes or fitness bloggers;
Break time: taking a break in your career;
I want it all right now: fitness doesn't have to be boring;
And good riddance: getting rid of annoyingly persistent men;
Signs of love: how to receive a gift.
Cosmopolitan will conduct an advertising campaign with commercials on the Moskva 24 and Pyatnitsa television channels to promote the release of its July issue. The magazine went on sale June 14.