Harper's Bazaar Holds Exhibition of Anniversary Covers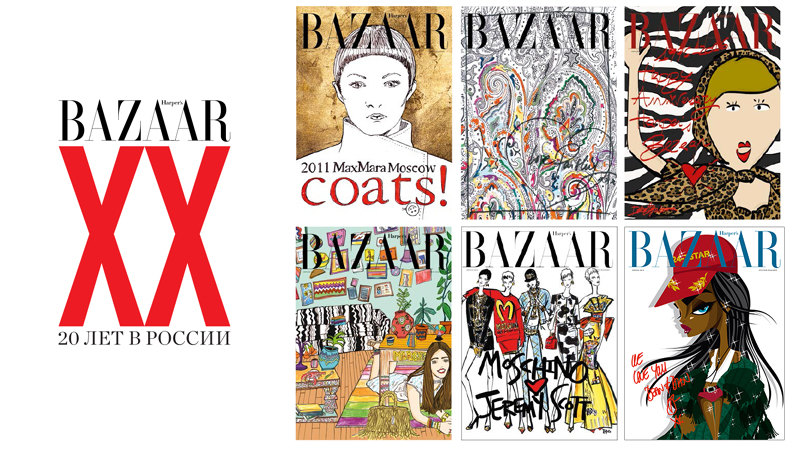 Harper's Bazaar magazine, which celebrates 20 years in Russia in 2016, is presenting an exhibition of anniversary covers that were created by such top fashion designers as Karl Lagerfeld, Ralph Lauren, Mary Katrantzou and Jeremy Scott for a special collectors' edition. The exhibition is open from June 15 through July 15 and is located on one of the central walkways in Gorky Park in Moscow.
In conjunction with the exhibition, Harper's Bazaar and Gorky Park are holding a contest for creative selfies open to all, with prizes for winners.
To enter, participants should take a selfie next to their favorite cover from the exhibition and upload it on Instagram with the hashtags #BAZAARRussia20 and #паркгоргого. Harper's Bazaar and Gorky Park will award the creators of the five best photos a Harper's Bazaar summer bag and a special gift from Gorky Park.
Contest details are available at www.bazaar.ru.
Harper's Bazaar – fashion without rules!