Harper's Bazaar in July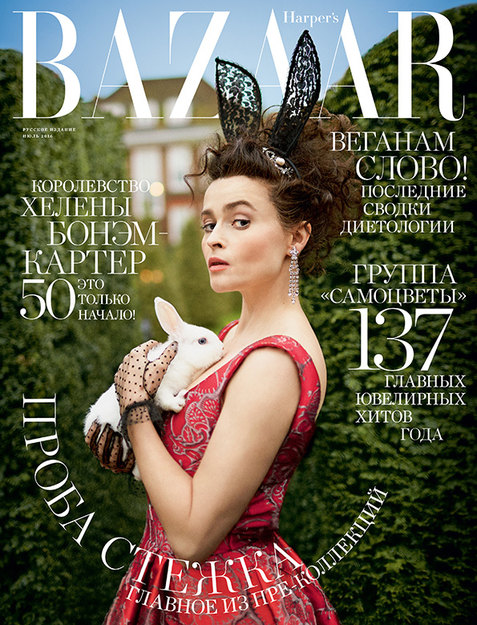 Actress Helena Bonham-Carter graces the cover of Harper's Bazaar magazine this month.
In this issue:
Rare Bird - A new life for Helena Bonham Carter: the eccentric British actress speaks about breaking up with Tim Burton, anti-heroines and her eccentricities.
The Stuff of Legends - Dior Split aviator sunglasses in video collages by Doug Abraham.
A Thirst for Travel - The most seductive images of the season as a gulp of water in the desert.
Urbi et Orbi - Chanel Métiers d'Art Paris in Rome: an ode to French elegance in the Eternal City.
After the Fact - The results of a meeting between Harper's Bazaar editor-in-chief Daria Veledeeva and Leningrad frontman Sergei Shnurov and two of the group's new singers.
Strong Suit - Leopard print items as a foolproof investment.
Speaking the Same Language - Prior to a ashion show in Moscow, designer Giorgio Armani told Harper's Bazaar why his autumn collection is the most Russian ever.
The issue went on sale June 21. Mobile and iPad versions of the magazine are also available.
Harper's Bazaar – fashion without rules!