Esquire Holds Literary Breakfast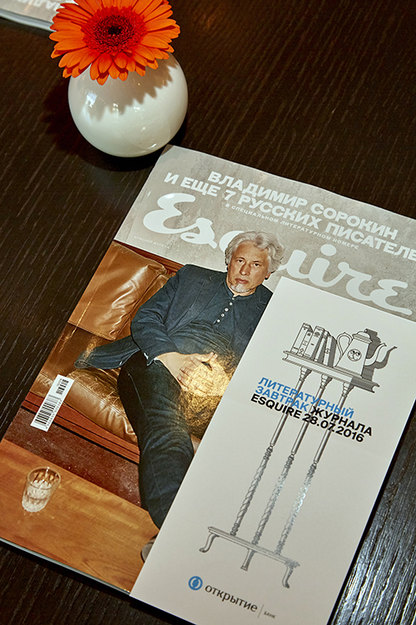 Esquire magazine, with support from Otkritie Bank, invited its business partners and advertisers to a Literary Breakfast at the Grand Coffeemania restaurant on July 28 for the launch of its special literary issue. 
This is the second time that Esquire has released its literary issue in the form of an almanac. For this edition, literary critic Galina Yuzefovich served as guest editor and author Vladimir Sorokin acted as curator.
The issue features unpublished stories by the best authors writing in Russian, including Guzel Yakhina, Dmitry Glukhovsky, Sukhbata Aflatuni, Anna Starobinets, Yevgeny Vodolaskin, Yevgeny Chizhov and Marina Stepnova. Readers will also find an interview with Vladimir Sorokin.