Cosmopolitan Beauty Releases Fall Issue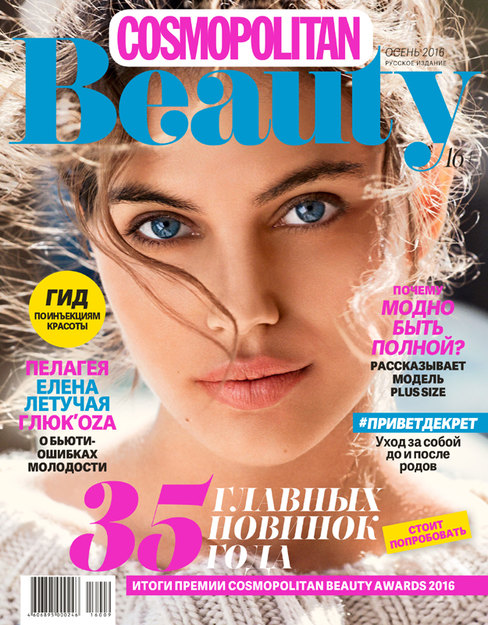 In the fall issue of Cosmopolitan Beauty magazine, readers will find the year's 35 main cosmetics products, an answer to the question of why it is fashionable to be full-figured, and tips on how to take care of yourself before and after giving birth. Also, the main trends of the fall-winter 2016/17 season, how to have fuller lips and lusher lashes, the story of mineral cosmetics, and new ideas for hair buns.
Also in this issue:
Secrets of the Stars: supermodel Candice Swanepoel and blogger Chiara Ferragni share their beauty regimens;
Results of the Cosmopolitan Beauty Awards: the year's best products that every young woman should have;
How to become a brown-haired, blonde, or red-haired woman this season;
The Power of Friction: everything about scrubs for the face, body, and head;
Beauty Injection: which one to choose, where to inject it, and when to start;
Seven Gadgets for Slimming: fridge guards, locking food containers and screaming forks;
The world's most extreme spas;
Singer Ivan Dorn on women's makeup, gait, and hairstyles;
The truth about apps that help improve your appearance.
The issue went on sale August 30.