National Geographic Russia in September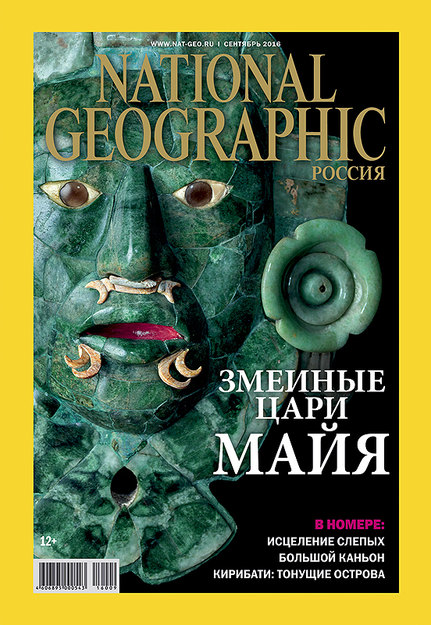 The September issue of National Geographic Russia is now available. Inside:
Out of the Shadows and Into the Light: Humankind now has hope for ending blindness. Modern research indicates that stem cells – the building blocks of all tissues and organs – can replace dysfunctional retina cells that cause blindness.
Sinking Island: What awaits the residents of the island state of Kiribati in the central Pacific Ocean? Experts are sounding the alarm, warning that the country will soon be submerged and its capital, the Tarawa Atoll, will become uninhabitable.
Mayan Snake Kings: Research into royal tombs in southern Mexico has led scientists to make a bold hypothesis: Snake kings, who until recently were considered only minor rulers of the ancient city of Calakmul, apparently ruled the Mayan kingdom, history's largest and most powerful civilization.
The Grand Canyon: Two adventurers who decided to traverse the Grand Canyon could not have imagined the tests they would have to overcome. Their main conclusion upon returning home: the Grand Canyon is no amusement park.
The magazine went on sale August 30.