Cosmopolitan in October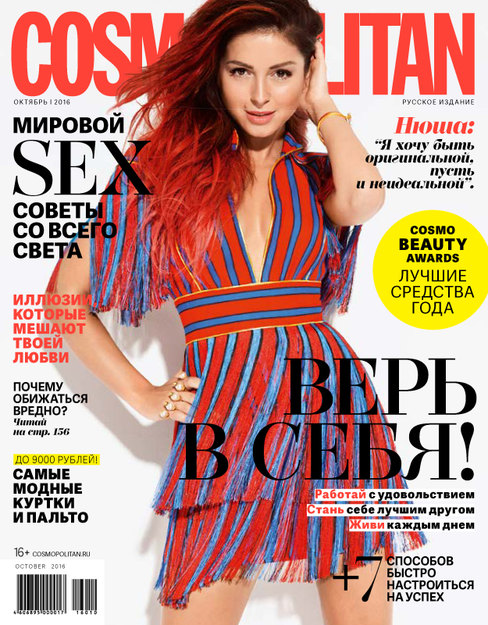 The October issue of Cosmopolitan magazine looks at the premiere of the stage show "Black Russians," the main accessories of the season, and how to seize every moment immediately. The cover features singer Nyusha.
Also in the October issue:
The 10 most important wardrobe rules for women with great figures;
Hook Him by the Nose: the six most sensual and bold fragrances of fall;
Overcome Illness and Be Happy: stories of women who did not let breast cancer stop them;
How feminine women can do perfectly well in male professions;
Two goalies guarding a goal: the pros and cons of leadership in pairs;
Salt: white death or a medical myth?;
Learn to stand and gesture like a winner;
How your muscles alone can keep your face looking young;
How to understand if you deserve a higher salary;
The whole truth about having a wealthy man in your life.
An advertising campaign accompanies the release of this issue, with commercials airing on the CTC, Ru TV and Muz TV channels, and on Loveradio, Yevropa Plus and Energy radio stations.
The magazine goes on sale September 13.