Cosmopolitan Opens Fall Season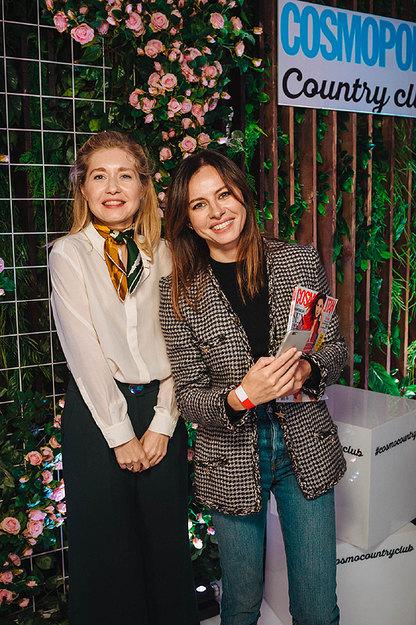 Cosmopolitan magazine opened the fall season with a Country Club party at the Royal Bar restaurant in Moscow, inviting its advertisers and business partners to the event.
Decorations from Maria German Décor lent a special atmosphere to the evening. Cosmopolitan editor-in-chief Polina Sokhranova, Cosmopolitan publisher Olga Vetrova and Inventure Partners managing partner and Independent Media shareholder Sergei Azatyan welcomed guests to the event.
Guests enjoyed a delicious buffet from the restaurant and drinks from San Benedetto. Ivan Chuikov created a positive atmosphere as emcee and DJ Sofiya Muntyan provided rousing rhythms for the party. A drawing also raffled away prizes from the event's partners including Frey Wille, Spaby Mahash, Nika, Pandora, W Hotel St. Petersburg, Electra, Azbuka-Atticus publishing house and more.
A performance by singer Polina Gagarina was the highlight of the evening. Afterwards, guests enjoyed a cake by the Renardi House confectionery and left that party with gifts from the Zhemchuga (Pearl) confectionery, the Perelman People restaurant holding company and the Planeta Flora company.
The Fashion TV, World Fashion Channel and Pyanitsa! (Friday!) television channels served as media partners to the party while Aloxxi and Make Up For Ever acted as beauty partners.