Good Housekeeping Honors the "Heroines of Our Time"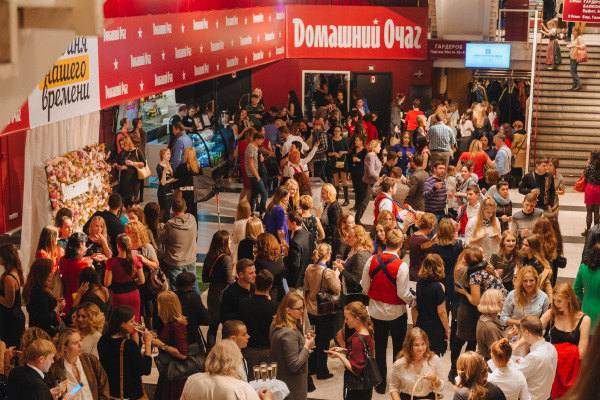 Domashny Ochag magazine honored the winners of the Heroine of Our Time competition at an awards ceremony at the Rossiya Theatre in Moscow. 
The magazine's readers who took part in the competition – held this year for the second time – wrote about themselves, their talents, and their accomplishments. A jury of editors chose the 10 most outstanding stories – the 10 most brilliant examples of how a woman can change her own life and the lives of those around her for the better.
The event brought together friends and business partners of the magazine, finalists from last year's competition, readers, as well as Russian celebrities who were on hand to congratulate the winners.
Several people were honored with the Good Deeds award: Lida Moniava, coordinator of the The Lighthouse children's hospice; Liza Oleskina, with the Joy of Old Age foundation; Natalia Lugovaya, who trains guide dogs; and Elena Alshanskaya, founder of the Volunteers to Help Orphans foundation.
Two women took the honors in the Supermom and Success and Career categories: Alina Belareva, mother of seven sons and successful businesswoman; and Elena Danilova, mother of five and early development theorist who has been transforming her bright ideas for improving childhood into successful business projects for years.
The first of two women recognized as Most Stylish was Leisen Murtazina, a popular photo producer in Ufa who dreams up and implements projects to help women believe in themselves, their strength and their beauty. Tatiana Belkova was the second winner in this category. Since being diagnosed with breast cancer two years ago, Ms. Belkova has endured several rounds of chemotherapy, recovered, became a journalist, and continues to take orders for custom-baked cakes, all while raising three children.
Maiya Shurova, who flew in from Gorno-Altaisk, was the winner in the Love of Life category. Slated to retire several years ago, Maiya Vladimirovna Shurova instead decided to prove to herself and everyone around her that life can be interesting and exciting at any age. The Gifted Hands award went to the unique and talented artist Olga Pshenichkin.
In the separate Beauty Will Save the World category sponsored by Oriflame, the award went to Elena Rudykh, a nurse with many children who lives in the Zhigalovo village in the Irkutsk region.
As soon as the awards ceremony began, audience members could vote for the winner of the Grand Prize – a 7-day vacation for two to the luxurious Asimina Suites Hotel on Cyprus. At the end of voting, the lucky winner turned out to be Lida Moniava.
Following the ceremony, guests were treated to the very first performance of the musical Cinderella.
Find a complete report of the event on the magazine's website, Goodhouse.ru.