Harper's Bazaar Art Releases New Issue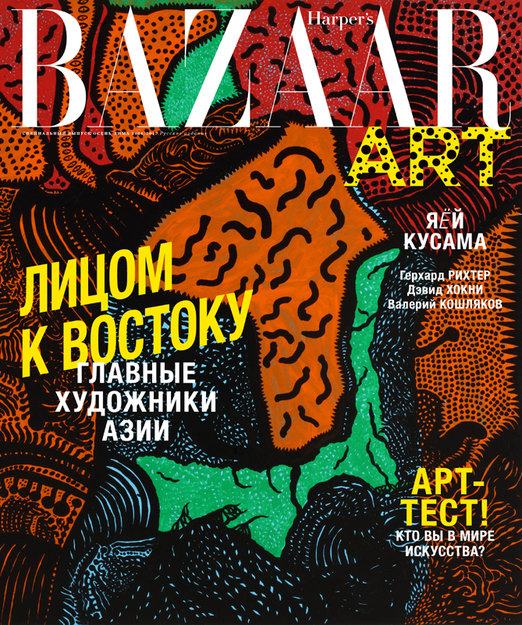 Harper's Bazaar Art has released a special issue for the fall-winter 2016/17 season with the theme "Looking East – The Main Artists of Asia."
Asian modern art has conquered the globe. Yayoi Kusama has taught the world – from the harshest critics to eccentric fashion designers and frivolous selfie fans – to love points and dots. Ai Weiwei never sought fame as an opponent of the Chinese government, but has become the country's main dissident, using art to bring his messages across. The works of Asia's most famous artists are on display in two European museums this summer. Unlike many other creative people trying to distinguish themselves from the crowd, Liu Bolin tries to blend in, but the genius of camouflage hides his politics behind curious visual stunts.
In this issue:
A revival of the ancient art of Chinese calligraphy and the prospects of the Asian art market;
Nude models display new works by artist Pavel Pepperstein on their bodies in an exclusive for Harper's Bazaar Art;
David Bowie and his modern art collection;
An interview with artists Valery Koshlyakov and Mark Quinn;
Gerhard Richter and his exhibition at the Jewish Museum Center and Tolerance in Moscow;
A fashion shoot against the background of works by world-renowned street art stars;
A new art hotel in America;
A photo session devoted to the favorite dishes of great artists of the past;
An Edward Kienholz retrospective in Milan;
A photo shoot of outstanding jewelry set against art objects by young artist Ustina Yakovleva;
Quiz: Who are you in the world of art?
The issue went on sale November 1.
Harper's Bazaar Art – fashion, art, design.