Cosmopolitan in December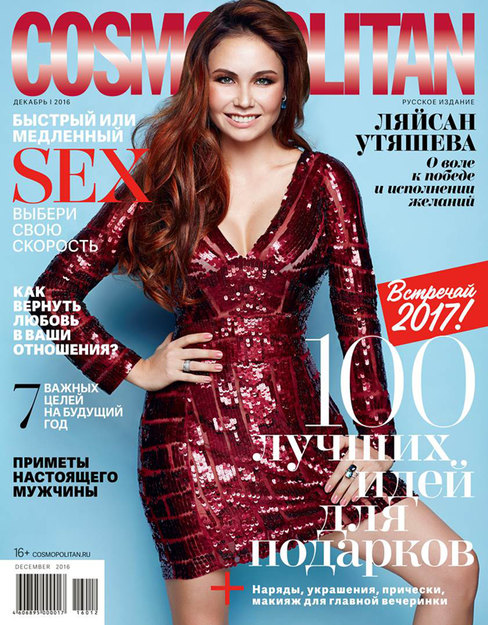 The December issue of Cosmopolitan magazine helps readers prepare for New Year's Eve, celebrate it in all its glory, and formulate a clear plan for making the coming year as productive and happy as possible. The Cosmo team has come up with 7 ways for readers to achieve even the most ambitious goals, 5 ways to apply dazzling makeup, 16 party looks and 100 gift ideas (several of which will be given away in an Instagram raffle).
This month's cover girl, TV anchor Lyasan Utiasheva, talks about her values, the joys married women experience, and her relationship with her father.
Also in this issue:
Three minutes or three hours? How to get pleasure from sex under any circumstances.
Real men – do they even exist?
Do you need to resuscitate your relationship?
Looking back on the year by Yulia Vysotskaya, Margarita Mamun, Elena Temnikova, Petra Romanova, and the Osmann family.
Things with sequins – how to put together a look?
A guide to oils.
Readers will also learn about how to wear work clothes outside the office and where to buy a stylish handbag for less than 5,000 rubles. The December issue also includes articles on how to care for hair, how to prevent hair loss, and how to achieve perfect wide and thick eyebrows.
Readers will also get creative ideas for New Year's decorations and parties, as well as recipes for traditional Russian meals with a fresh twist.
The magazine went on sale November 15. Mobile and iPad versions are also available.