Harper's Bazaar in December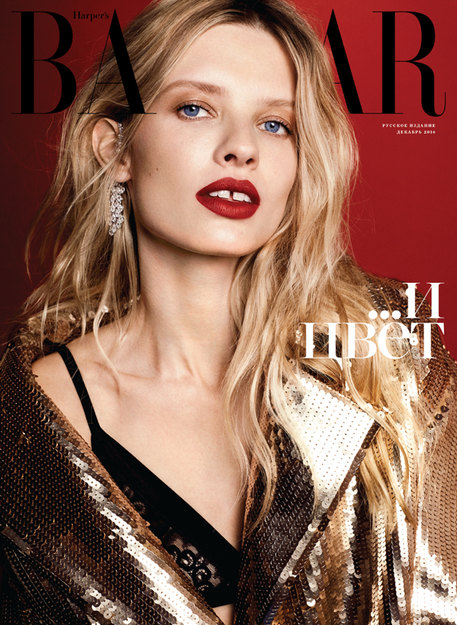 Harper's Bazaar magazine has released a two-volume December issue to celebrate its 20 years in Russia. The first volume looks at this past year in vibrant color, and the second, in black & white.
In this issue:
Stars on Parade: Studio 54 and the sheen of '90s Parisian discotheques in the hottest party looks;
Freeze Frame: five black & white films that are part of fashion history;
The Herrera Era: Carolina Herrera on the fickleness of fashion and the timelessness of elegance;
Black as White: the history of Dior in two colors;
It's Forever: eternal classics in the Icons and Ralph Lauren collections;
Total Recall: the best parties of the year;
The Chinese Zodiac for 2017: what to expect in the year of the Red Flame Rooster;
That's Wild: the main hits of the cruise season collections through the eyes of Carine Roitfeld;
The New Creed: "fear nothing" is the mantra of the season;
Pantone is my Friend: who chooses the colors we will wear next season?
City of Angels: the most fashionable chefs of Moscow and St. Petersburg in the company of top "it girls";
The Courageous Five: Svetlana Ustinova, Irina Gorbacheva, and other newsmakers of the last 12 months;
Details: the best New Year's gifts in black & white.
The magazine went on sale November 22.
Harper's Bazaar – fashion without rules!