Cosmopolitan in January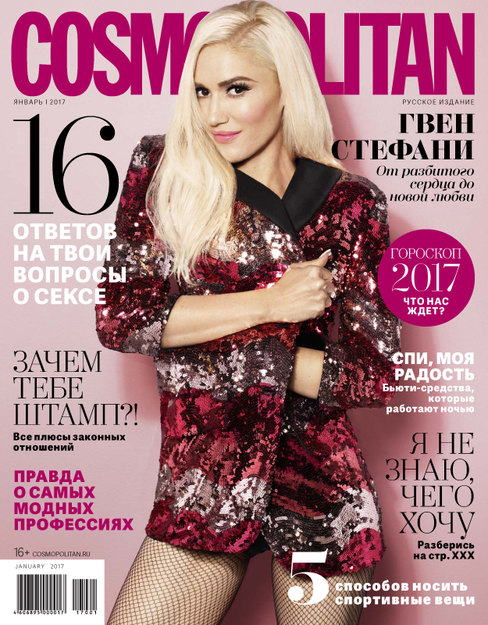 The January issue of Cosmopolitan magazine asks the question: Is it possible to really turn over a new leaf? Readers will find stylish makeovers, columnists discussing change, a career plan devised by experts, and an inspiring interview with this month's cover girl – singer Gwen Stefani, who explains how music helps people cope with resentment and frustration, and shares details about the new love in her life.
Also in this issue:
Myths and the truth about the most desirable professions;
How to understand what it is you really want;
The answer to the question: "Is it worth living in a common-law marriage?"
Q&A: experts answer readers' questions about sex;
The latest findings on DNA tests;
Daily emotions: constructive and destructive;
20 ideas for winter activities;
4 recipes for leisurely holiday breakfasts;
An expert's guide to beauty apps.
Following tradition, this issue includes an in-depth horoscope for 2017 by a well-known astrologer who notes the important days of the year, explains which areas of your life to develop, and gives practical advice.
The magazine went on sale December 13. Mobil and iPad versions of the issue are also available.