Popular Mechanics in January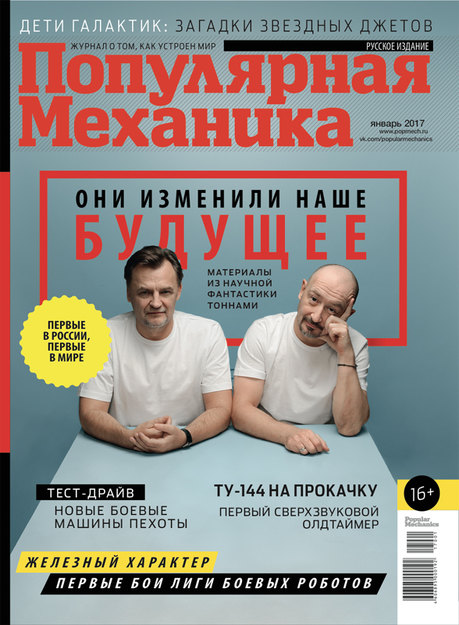 In Akademgorodok in Novosibirsk, work is proceeding for the second year in a field of study that will completely change the near future of humanity. Learn more in the January issue of Popular Mechanics.
In the Science section, read the article "Earth zoo" that asks the question: If aliens exist, then where are they? In Technology read "Interrupted flight" about a Tu-144 that left behind a brilliant legacy in the world of aviation after just 4,000 hours of flight time.
In the weapons column, the article "Weight matters" explains why the Kurganets-25 armored vehicle is heavier than its predecessor. In Adrenaline, read "An iron character." The current generation of people will witness competitions between battling humanoid robots.
In this issue:
Calling Middle Earth: Artificial languages for artificial worlds;
A galactic-sized mystery: peering into the farthest reaches of the universe, scientists constantly learn something new about properties of space-time and gravitation;
A ladle for the ages: how ancient astronomers saw the Big Dipper;
Domestic beasties: tiny flying drones deliver loads of fun;
Surgical instrument: from the doctor's collection.
The issue went on sale December 20. Download the digital version from the App Store or Google Play.