Grazia Love Day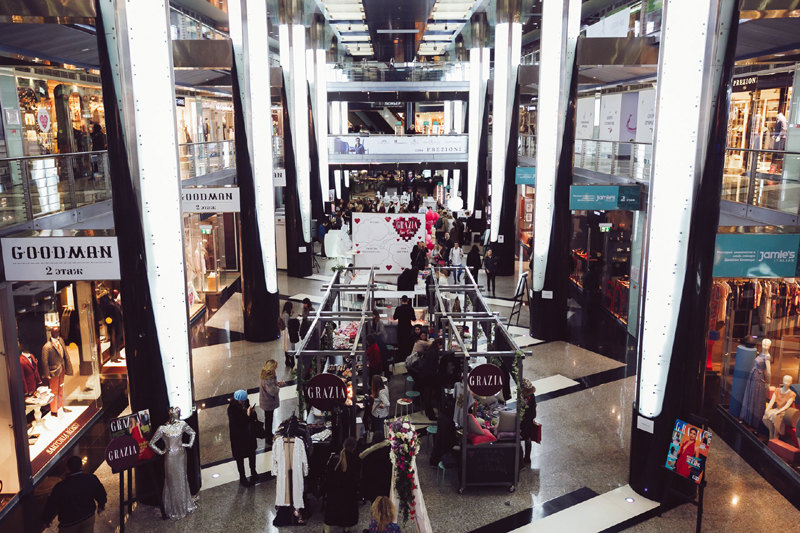 Grazia magazine and the Fashion Season gallery held Grazia Love Day on February 11, in the run-up to Valentine's Day. For the event, the Make My Day décor studio transformed the gallery into a romantic hideaway.
Guests enjoyed a beauty area, workshops, complimentary gifts, discounts, and tasty treats. Nail Spot experts also provided free hair styling, while stylists from the Bear Barber helped guests choose the right Valentine's Day makeup, and Miami Tattoos specialists applied temporary tattoos for all attendees. 
Grazia Love Day guests could also purchase exclusive handmade toys made by the Yulia Gerasimova art home design studio. Stylists created a fashion installation of Dear Petra lingerie and clothing supplied by the Lamoda.ru online store especially for the event.
Guests could purchase decorative items at the Gvozdika, Madre Kunst, and Yours-Ties-Bowties booths. Visitors to the Anna Sarkisova and Blends of Love booths received advice on evening attire, and got original hand-made greeting cards at the Parnassius design studio booth.
Especially for Grazia Love Day, the Houzz home interior portal conducted a series of free workshops on making Valentine's cards from gypsum and magnets, and the Jazz Flower and Terra Fiori companies taught visitors the art of floral composition. Illustrators from the Draw & Go studio conducted drawing workshops throughout the event, and the Britain Art jewelry house helped people print images of their favorite jewelry onto T-shirts.
The Williamset Oliver store hosted a workshop on making mini-eclairs, and guests could sample deserts from @Murzin.patisserie, cake pops and gingerbread from @Tata_cakes_ and @Tanchik_v_sahare, and chocolate-covered strawberries from @Chocoberry_Moscow.
Guests could also take advantage of 5% to 10% discounts at the Amina Rubinacci, Estell A-store, Michal Negrin, Vadim Merlis, Brusnika, Russia Fashion Roots, Escada, MD Makhmudov Djemal, Rivoli Perfumery, and Britan Art boutiques.
DJ Pavel Samarin and freestyle school founder Lev Kiselyov – better known as Re-pac – provided the musical accompaniment for the event. Guests could enter a draw for tickets to the Moskva movie theater and valuable prizes from Lamoda.ru by posting their photos from the event with the hashtags #КиноGrazia and #WeAreLamoda.