Grazia Magazine Hosts Insta-Lunch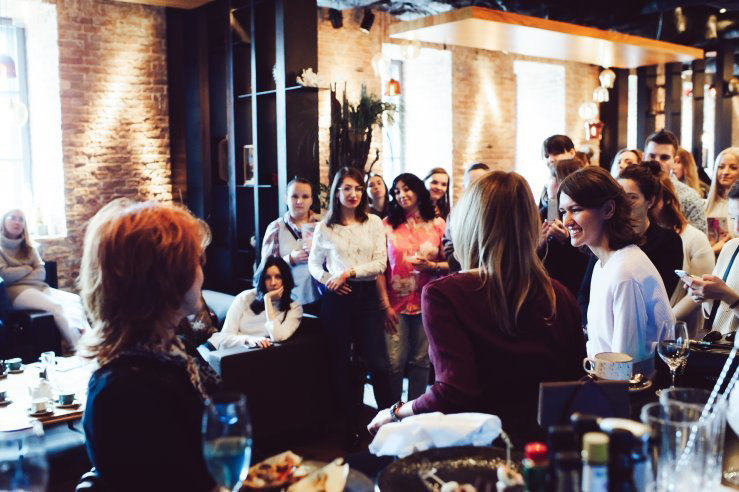 Grazia magazine organized a lunch gathering as part of the Grazianista Club. Readers and friends of the publication gathered in the new Andrei Dellos seafood restaurant Volna (Wave). In an informal setting, they listened to experts talk about Instagram promotions, shared their experiences with each other, and met like-minded individuals.
Olga Romanova, founder of Romanova Make up, told guests the promotional secrets of her Instagram account (she has 211,000 subscribers) and emphasized the importance of remaining true to yourself on social networks. Instagram expert Elena Piskareva spoke about new Instagram functions and how to use them most effectively. She also explained how to compose text and attract an audience using non-standard methods. Margarita Bylinina, TV and radio host and active blogger with 120,000 subscribers, spoke about the power of a personal brand, how to build popularity on Instagram, and how to earn a million rubles.
In addition to listening to famous speakers, event guests enjoyed delicious treats – excellent hors d'oeuvres and cocktails from the Volva restaurant.
Follow meetings of the Grazianista Club on social networks at #graziainstaланч.