Grazia Holds Anniversary Party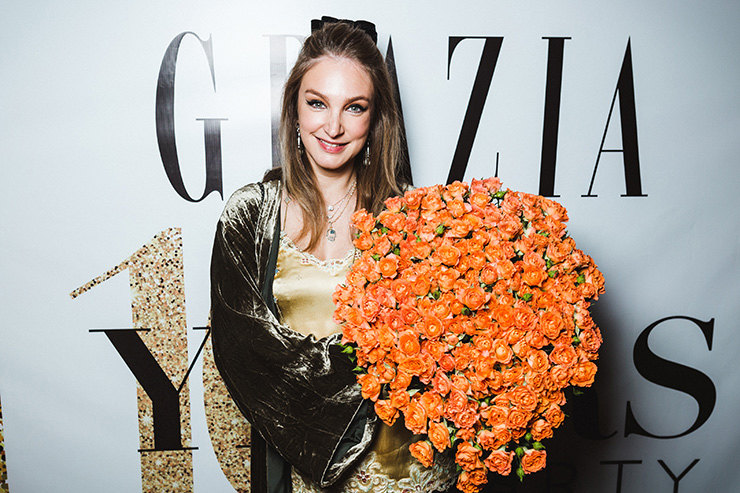 Grazia magazine celebrated its 10th anniversary in Russia on April 20 at Matryoshka, a Russian restaurant located on Kutuzovsky Prospekt in Moscow. Guests were also treated to a cake prepared by the Café Pushkin confectionery.
Radio host Vera Shakhova served as master of ceremonies for the event, and guests were treated to dance performances by the ProDance Red Haze Crew and a mini-show by hip-hop dancers from Ligalaiza.
Grazia's business partners sponsored the prize for a contest for the magazine's readers – a vacation. At the Unode 50 booth, ladies tried on earrings and necklaces, took selfies, and took part in a lucky draw for jewelry; at the Nespresso boutique, they learned to distinguish between different flavors in coffee and tasted new blends; at the Pupa area, they applied lipstick and chatted with popular insta-bloggers and makeup artists. There was a "battle" between makeup artists and bloggers in which makeup artist Elizaveta Frosina, makeup artist and blogger Marina Dali, and bloggers Lilia Brown and Nati Ko took part. The women applied makeup on models and each other, sharing professional tips and tricks with the audience. Grazia and Lamoda fashion editors also decked out actress Anne Tsukanova-Kott and bloggers Valeria Lyubarskaya and Ekaterina Tsarskaya in special outfits just for the occasion.
Guests could collect special stickers from each booth to place on the Grazia Game cards they received at the door. Those who completed the card could enter a drawing for a collector's perfume by Atelier Cologne devoted to the magazine's anniversary.