Esquire Holds Weekend Event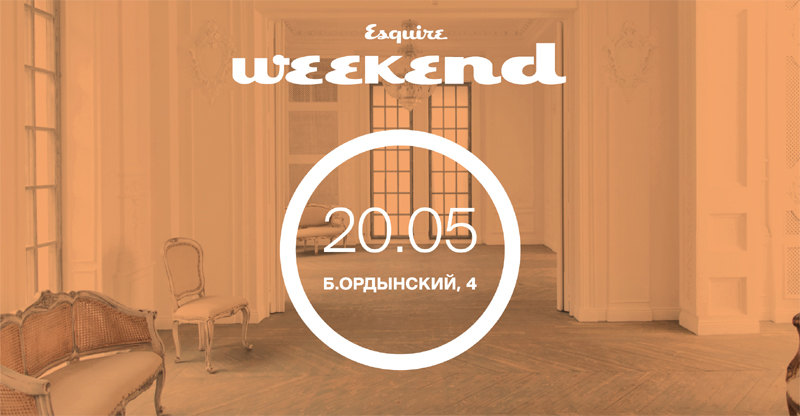 Esquire magazine is inviting its friends to spend the day together at the Esquire Weekend event on Saturday, May 20 from 1 p.m. to 11 p.m. at Building 4 on Bolshoy Ordynsky Pereulok in Moscow.
Esquire Weekend, an offline version of the print magazine, comes to life for one day each spring. The event will take place in a loft divided into both indoor and outdoor interactive zones. The Esquire Weekend zones correspond to the main sections of the magazine: The Rules of Life, Dialogue, Wardrobe, Reading, Food, Music, Masterpiece, and more.
Guests will be able to listen to a new story by Sasha Filipenko, learn how to start a burger business from Maxim Livsey, or try something from the new Russian cuisine of Vladimir Mukhin. At the stage area, director Talgat Batalov will explain the right way to dress, young actors will dramatize the rules of life published in the magazine, and Esquire editor-in-chief Sergei Minaev will interview the public. In the evening, guests can enjoy cocktails with friends while listening to a DJ set by Ivan Dorn and discussing what they have seen that day.
Find out more information about the event at the website Esquire.ru/weekend. Tickets are available at Ponominalu.ru, at theater ticket booths around Moscow, and at Euroset stores.