Popular Mechanics Launches Updated Website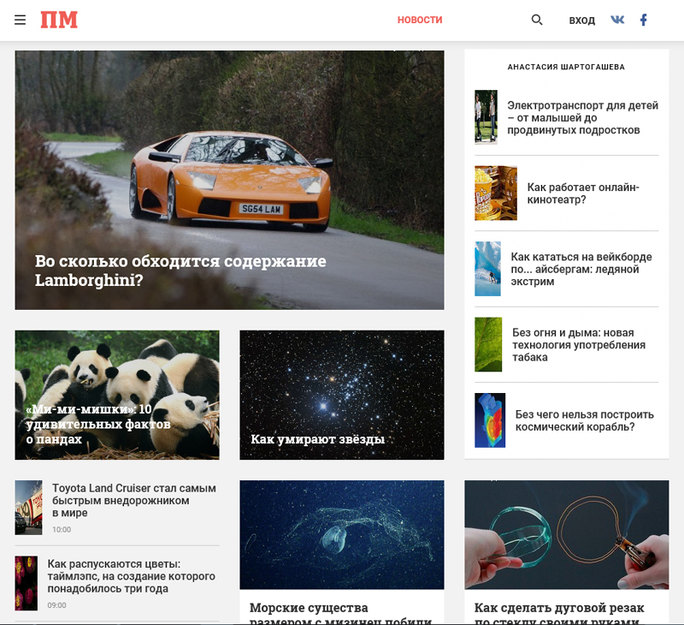 Popular Mechanics magazine has launched an updated version of its website, Popmech.ru. After several months of work, the magazine's team has made its website more convenient, modern, and informative.
Readers will find new sections and columns, as well as new types of materials in new formats. The site now includes a greater number of popular science videos, long-form articles, analyses and opinion pieces by famous scholars, engineers, and popular names in science and technology, as well as more automobile test drives, and gadget reviews. In short, it will have more of everything.
Popular Mechanics has also launched several contests to mark the launch. Contestants can compete for prizes by answering a set of questions, and can enter on the magazine's portal or on Facebook and VKontakte.
The new site also makes it much easier to leave comments and join discussions, sort materials by tags, themes, or authors, and to search for interesting articles and learn something new about the world around us.
An advertising campaign will run from May 15 through May 31 in support of the launch. It includes commercials on the Science and My Planet TV channels, and on the Maximum, Our Radio, Rock FM, and Silver Rain radio stations. Banners and announcements also appear on the Esquire.ru, Hi-tech Mail.ru, Games Mail.ru, and Cars Mail.ru websites, as well as on the social network pages of the magazine's business partners.