Harper's Bazaar in June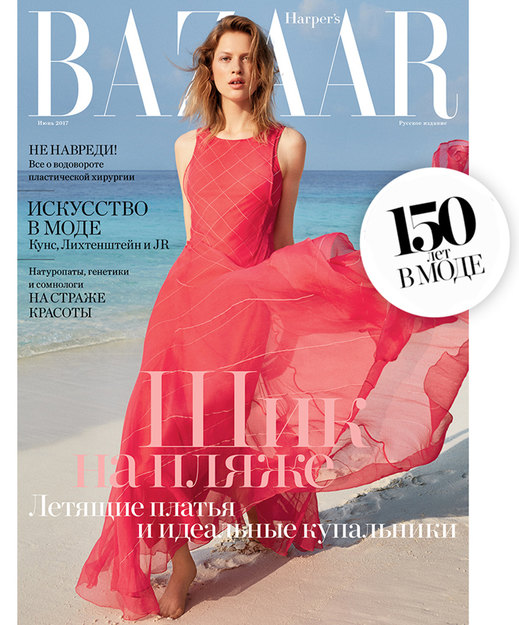 The cover of the June issue of Harper's Bazaar magazine features model Laura Julie. In this issue:
Hotline – Minimalist monochrome swimsuits against a backdrop of Maldivian beaches.
Hidden Figures – French photographer JR captures the guests of a private reception by Madonna in his lens.
A Short Course on the Good Life – An artistic collaboration between American artist and provocateur Jeff Koons and Louis Vuitton.
A Swarm of Thoughts – Jessica Stam decked out like characters from Roy Lichtenstein comics.
In an interview, Ingeborga Dapkunaite talks about the theater, Soviet songs, and the peculiarities of national character.
Dance Plus – Anna Isayeva debuts in the Valery Todorovsky film "Big" and on the pages of Harper's Bazaar.
The Sky in Diamonds – New Tiffany & Co. jewelry on top of the Empire State Building.
Snow Queen – The story of Carmel Snow: a woman who changed Harper's Bazaar.
Doctor, I'm Ready for Anything! – The beauty perfectionist virus: who is to blame and what can be done about it.
The Highest Color – The little things that make up the most striking looks of summer.
The Influence of the West ¬– A cowboy's girlfriend as a style icon in the June Harper's Bazaar photo shoot.
Journal – A guide to cultural events in June.
Flash! – The hottest parties according to Harper's Bazaar magazine.
The issue went on sale May 23.