Harper's Bazaar Art at Sergey Borisov Exhibition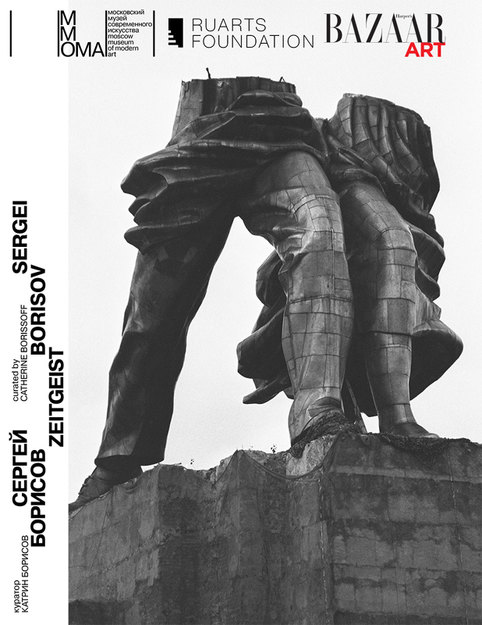 Harper's Bazaar Art magazine is acting as media partner for the Zeitgeist exhibition featuring work by photographer Sergey Borisov on display at the Moscow Museum of Modern Art (MMOMA). The retrospective exhibition coincides with the anniversary of one of the most popular Russian photographers of the late 20th and early 21st centuries.
Zeitgeist is a German word meaning "the spirit of the time" and, according to exhibition curator Katrin Borisov, it most fully describes the creative philosophy of Borisov. In whatever genre he worked (portrait, studio, city, nude), his work almost always reflected the distinguishing features of that particular moment in time – of which Borisov was, and remains, a captivating chronicler. Viewers can witness the collapse of the Soviet Union in the work "Russians Walking" (1985) or the roots of selfie culture in "Selfie with Putin" (2014).
The photographic works selected for Zeitgeist are grouped according to theme and are arranged chronologically. This makes it possible to appreciate how Borisov's artistic language developed over time, and provides a glimpse into the underground cultural life of the two capitals – Moscow and St. Petersburg – and the urban experience of Soviet and modern times.
As media partner, the Harper's Bazaar Art logo appears on all print and advertising collaterals connected with the exhibition.
The exhibition will run through June 18 at MMOMA, 17 Yermolayevsky Pereulok, Moscow.